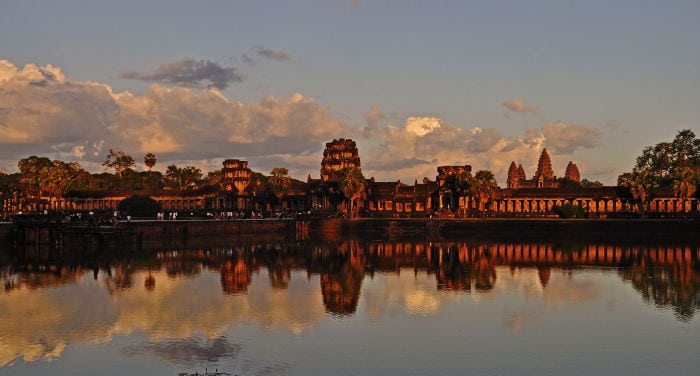 Siem Reap is a town of a little less than 200,000 inhabitants, located in the northeast of Cambodia. It is also the second most well-known city in the country, after the capital Phnom Penh.
It's most famous for the complex of temples often erroneously called Angkor Wat (which as we'll see later on is, in reality, the name of one of the temples making up part of the Angkor archeological site).
The center of the city of Siem Reap is crossed by an 80 kilometer river of the same name that starts in Phnom Kulen National Park.
Despite not being the capital or the biggest city of the country, Siem Reap is however the most visited city in Cambodia, especially thanks to the temples of Angkor. In 1992 UNESCO declared the archeological ruins of Angkor as a World Heritage Site, inserting it also on the list to become one of the seven wonders of the world.
The best time to visit Siem Reap, and Cambodia in general, is between October and March. During the rest of the year Southeast Asia is hit by monsoons and persistent rains that make life difficult for tourists, especially in less developed towns like Siem Reap, where there are unpaved roads and there are no storm drains! [Read more…]