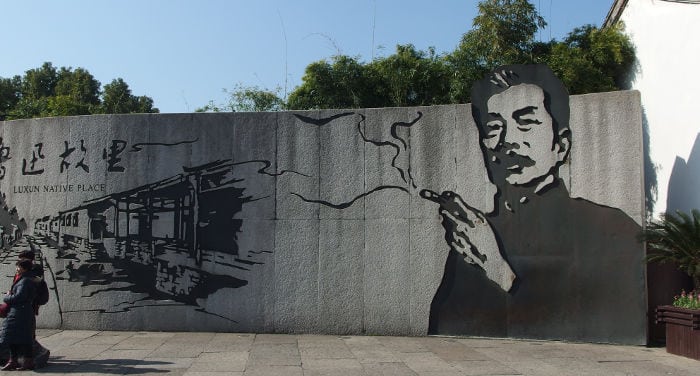 Shaoxing is located in the northern part of the Zhejiang region, very close to famous Hangzhou and about an hour and a half by train from Shanghai.
The city is considered one of the water towns found in the region south of the Yangtze River, like the more famous Suzhou and Wuzhen, by way of the numerous waterways that cross and surround them.
Shaoxing is not considered a tourist destination by many simply for the fact that it is unfortunately surrounded by some of the more important and famous Chinese cities that attract the majority of tourists. However since the last century its fame has increased, besides being the birthplace of Lu Xun, the most famous Chinese writer of the twentieth century, as well as one of the most important Chinese politicians in the last century: Zhou Enlai.
How to get to Shaoxing
For visiting Shaoxing one day is enough, and a visit to the city is a good option if you live in the area of Shanghai or Hangzhou to escape the chaos of the metropolis and take refuge in a small city without many tourists.
Getting to Shaoxing is very easy, the high speed train station is North Shaoxing Railway Station (绍兴北站), from Shanghai the fast train takes an hour and a half and a ticket costs between 70 and 90 Yuan; from Hangzhou it takes half an hour and costs 15 Yuan.