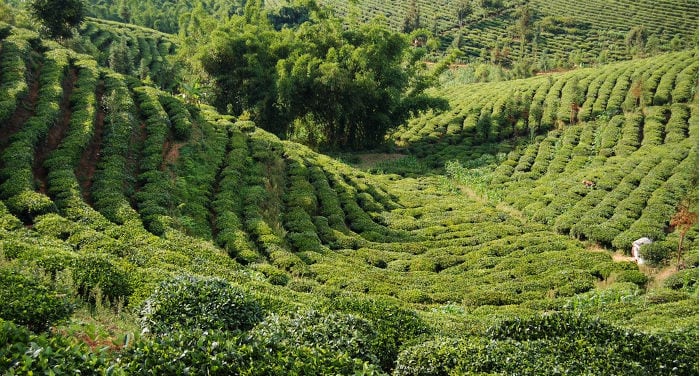 Tea plantations in Pu'er Prefecture
Green is probably the color that best suits this splendid region of southwestern China, land of ethnic minorities that live in the most diverse natural environments. In Yunnan you can pass from the southeast Asian heat to the snows of the Tibetan slopes, covering a territory crossed by numerous watercourses and rich heights.
In this corner of paradise Pu'er Prefecture is the even greener heart, the color of ecotourism and tea leaves, two elements that make this region of Yunnan absolutely worthy of being visited.
Pu'er is one of the most important areas in the world for the production of tea (particularly its namesake version) and for several years the Chinese authorities have been heavily sponsoring this aspect for tourism ends, so much so that in 2007 they changed the name of the prefecture itself, previously known as Simao.
Historically this is also the region where one of the branches of the Tea Horse Road, which from Yunnan and Sichuan brought tea to India and from there to the Red Sea. The prefecture, moreover, is inhabited by at least fourteen different ethnic groups (about 60% of the population). [Read more…]