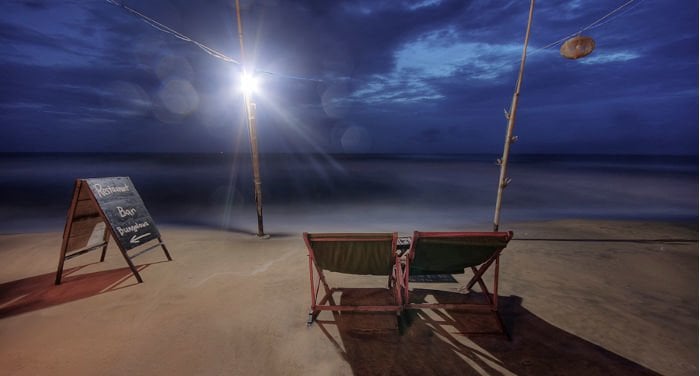 Located in the Gulf of Thailand, 500 kilometers from Koh Chang and just 50 from the Vietnamese coastline, Phu Quoc is an excellent destination for those looking for warmth and tropical beaches all year long.
Thanks to its geographical position, Phu Quoc isn't much influenced by the seasons, making it a place to visit 12 months out of the year. The best time period however is from December to March, when the weather is drier compared to other months and temperatures reach a high of 28 degrees, with calm seas that are ideal for fans of diving.
April, May and June could also be considered a good time to visit the island. During these months temperatures rise to as much as 35 degrees and the humidity is constant, though these factors make it possible to more easily find lower prices on hotels and flights.
Even though it's a rather big island at almost 600 square kilometers, Phu Quoc isn't a very well known international destination. This has kept the beaches from being overrun and you can still enjoy the local Vietnamese atmosphere.
90% of the island is covered by forest, and 70% is made up of a national park protected by Unesco and the Kien Giang Biosphere Reserve.
The Phu Quoc district is made up of a good 28 islands, the majority of which are uninhabited. Up until the midway point of the 18th century, the island was scarcely inhabited even by the local population, who supported themselves by selling so-called sea cucumbers to the Chinese Emperor, which are invertebrates that live on the sea floor and are today considered a species threatened by extinction.
Various nations, including a few European empires, have occupied Phu Quoc from the 1800's onward. In 1869 the island was occupied by the French and passed under the Cochinchina administration, a region in the south of Vietnam, with Ho Chi Minh City as its capital, considered to be a French colony. [Read more…]