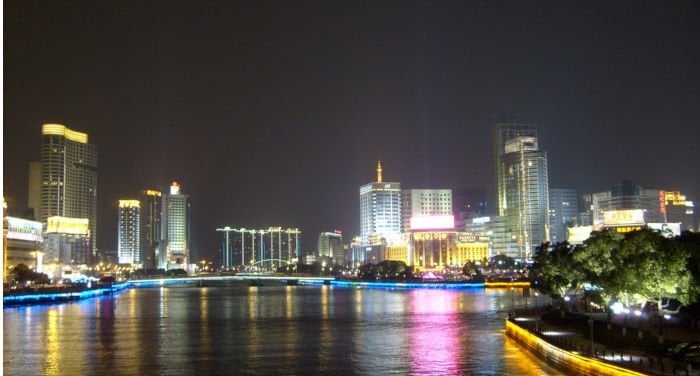 Traveling to Ningbo – Index
Located in Zhejiang Province, southeast of the famous city of Nanjing, an ancient imperial city where even today you can admire its beauty and historic past, as well as the main city of Jiangsu Province (more specifically the eastern coast), Ningbo is one of the oldest cities in China and owns its fame mostly due to its port, which is among the most important and well-known.
In fact, after the First Opium War (1839-42), with a stipulation in the Treaty of Nanjing in 1842, it was listed among the five ports open to international commercial traffic. We also know that Ningbo has a history going back more than 2,000 years thanks to its frequent commercial exchanges along the Silk Road, which especially intensified during the Tang (618-907) and Song (960-1279) Dynasties.
According to recent statistics, the city of Ningbo stands out as 16th place on the national classification of the best economic cities list of 2018, and at the same time, it's considered one of the 30 cities that have the highest rate of innovation and creativity.