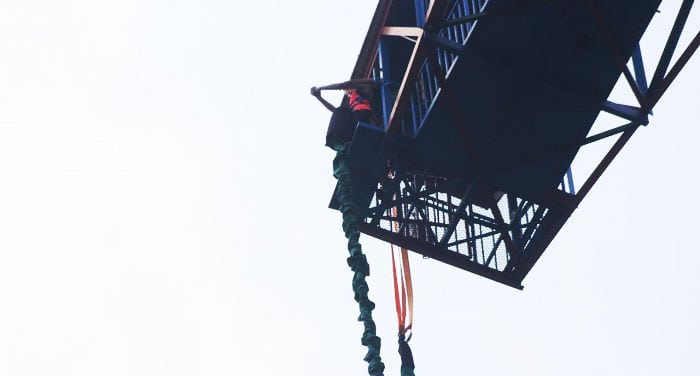 Among my family and friends, I'm known as the adventurous one, and I usually tell my mother my crazy stories without her prior knowledge to save her from a heart attack. This was one of those times – when I went bungee jumping in China.
Adrenaline Junkies
Last June, my best friend and I were excited about summer in Shanghai. We were working as English teachers, and although we worked through the summer, we were looking forward to spending some weekends exploring nearby towns and hiking spots outside of Shanghai. There are a lot of tourism and adventure tourism companies that take trips on the weekends, everything from hiking in the desert to picking tea in Anhui.
There are a lot of tourism groups on WeChat, China's most popular app for communicating, where they post monthly trips they were advertising. As I scrolled through official accounts I follow I saw an offer for bungee jumping in Ningbo with a company called Wanna Travel, amongst the usual hiking and camping trips. I was immediately intrigued and read the description.
The group was doing a day trip to Ningbo, a city south of Shanghai driving for three hours, with a bungee jump in the morning and a barbeque on the beach in the afternoon. This was just the thing I needed to unwind from a long week and I texted my best friend immediately to see if she wanted to go. She said yes, and the next day we made the deposit securing our spots on the trip.
The day trip cost 800 Yuan, including transportation, the entrance to the park/bungee, barbeque and alcohol.
[Read more…]