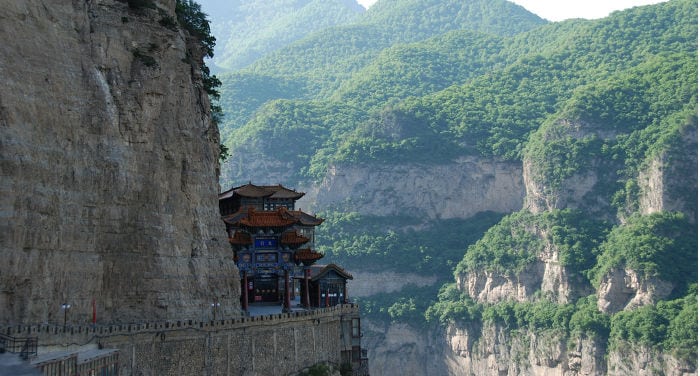 One of the jewels of Shanxi Province, little known to tourists, but fundamental for the cultural heritage that it brings, is Mount Mian (绵山, Mian Shan), located 137 km south of Taiyuan.
It is here, in fact, that the Qing Ming Festival got started (清明节, Qing Ming Jie).
Mian Shan
Mian Shan, whose peaks reach an altitude of 2,566 meters, is located in Shanxi Province, and more specifically in the city of Jiexiu (介休), cradle of the origins of what is simplistically defined as the "festival of the dead" (when in reality it is much more), and its height reaches 2,566 meters.
How to get to Mian Shan
Since the city of Jiexiu is connected to the rail network, getting to Mount Mian is simple. There are two stations in the city, Jiexiu, and Jiexiu East (for the high speed line).
From Beijing, a second class ticket on a fast train leaving from the Beijing West station costs about 200 Yuan and takes 4 hours, while leaving from Taiyuan the price is around 35 Yuan, and takes less than an hour's travel.
Once you get to Jiexiu, you'll have to head off toward the mountain. If you arrive at the Jiexiu East station, you have the choice of getting around by either bus or taxi. [Read more…]