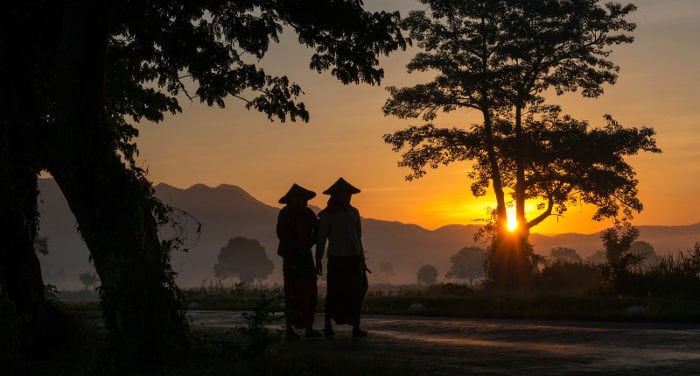 After Yangon, Inle Lake and Bagan, with this guide I'll bring you to Mandalay and Myanmar's ancient capitals: Amarapura and Sagaing.
A little history
Mandalay was the capital of Burma until 1885, when the English arrived and there was a decline of the Konbaung dynasty. The city is a grid of streets, and summarizes the country's change in the modern era.
In fact, on one hand you'll find buildings of historic value, including the royal palace and the Mahamuni Pagoda, and on the other you can find new buildings, the international airport and other modern buildings that "clash" with rural areas around it (here you'll find my article on trekking at Inle Lake).
The city is known for its craftsmanship and the production of marionettes and wood, bronze and marble objects. Thanks to its strategic position along the Irrawaddy River, and its vicinity to China, Mandalay became an important center of trade.
I recommend that you spend at least two days there in order to fully discover its various facets. [Read more…]