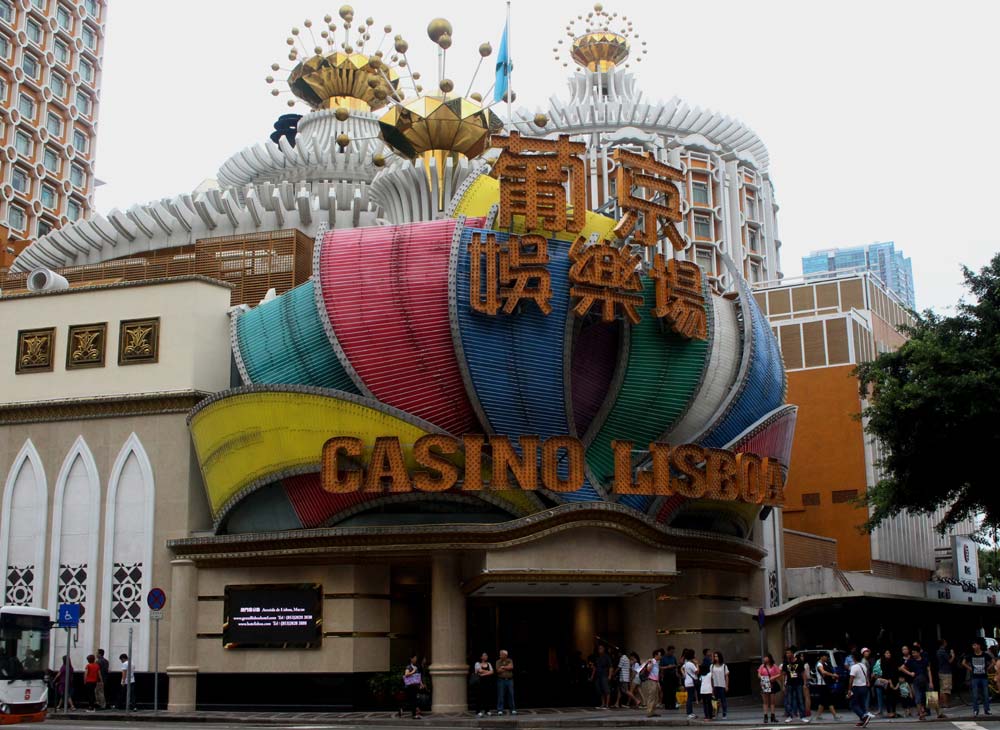 The Lisboa, Macau
The gambling Mecca of Macau is located at the mouth of the Pearl River Delta. It is joined to mainland China at the border with the coastal city of Zhuhai. Macau became a colony of Portugal in 1557. As an ancient city port, it became a major oriental trading post and is steeped in rich history. It was finally handed back to China in 1999 and is now a "special administrative region" and recreational haven for Chinese and international tourists.
Tiny Macau is actually growing as a result of an extensive land reclamation program. Three small islands have become two, with Taipa Island joining sleepy Coloane via a massive landfill project. Macau Island is no more. A large sandbar has expanded into a strip of land that has joined mainland China with the original island of Macau, transforming it into "Macau Peninsula".
There is much to see in Macau aside from the casinos and luxury hotels. Sadly it seems to me that its heritage and culture has been neglected in favor of these large entertainment resorts that dominate the islands. Macau was awarded with UNESCO World Heritage status but this has a lot more to do with its colorful past history than its current day association with gambling!
Personally, I was a little disappointed, although I did enjoy walking around the historic center and I marveled at the glitzy casinos with their neon lights and unusual facades. Hotel Lisboa is definitely worthy of a photo or two.
If you love gambling then Macau is for sure the Las Vegas of the east. You can choose to stay at either the older hotels and casinos on the peninsula or the newer, larger casino and entertainment resorts on the Cotai Strip, the area of reclaimed land on Taipa Island.
In this guide you can find information about: