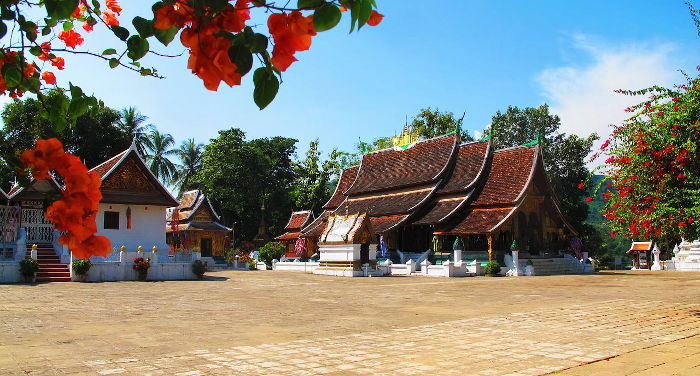 In this article I will guide you in discovering the town of Luang Prabang, a wonderful village in colonial style located on the banks of the Mekong River, Laos.
Luang Prabang is a small city located 390 kilometers north of the capital, Vientiane famous for its Buddhist temples, its waterfalls and night market, and peaceful days where not even a leaf moves.
The sensation you'll have when you enter the town is that it is a completely different place compared to the rest of Southeast Asia, simliar only perhaps to Bagan in Myanmar, as far as atmosphere goes. And just like Bagan, Luang Prabang too has been classified as a UNESCO World Heritage Site (in 1995).
The city's size and population (50,000) isn't very big, when compared to other Asian towns like Chiang Mai (150,000).
Its historical importance, which has given it its present appearance, is visible in three aspects:
It is the capital of the province of the same name;
In 1893 it became part of the kingdom of French Indochina (even today hotels, restaurants, and stores, are also in French style, along with baguettes with jam served for breakfast);
Up until 1975, when the communist party overthrew the monarchy, despite not being the capital, it hosted the royal residence.