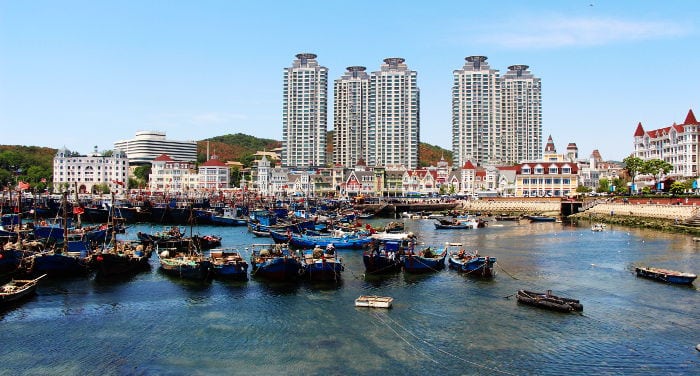 Dalian is the second-largest city in the Liaoning province, and along with Qingdao, is one of the main coastal cities in northern China. It is located on the far south of the Liaodong Peninsula, and is surrounded by the Bohai Sea, on the other side of which is North Korea to the east and the Shandong province to the south.
The city has several hills and a large portion of its coast is made up of cliffs and rocky areas, although as we will see below, it also has nice beaches where you can relax. Moving away from the coast, the city center is much less flat than the majority of large Chinese cities.
This excellent geographic location, which allows to control the maritime traffic that crosses the Bohai Strait, along with the abruptness of the coast, helped to turn this young city with barely 100 years of history into a strategic enclave that both the Russians and Japanese fought for during the first half of the 20th century. Today it is still possible to find small military outposts and anti-aircraft artillery in the coastal areas.