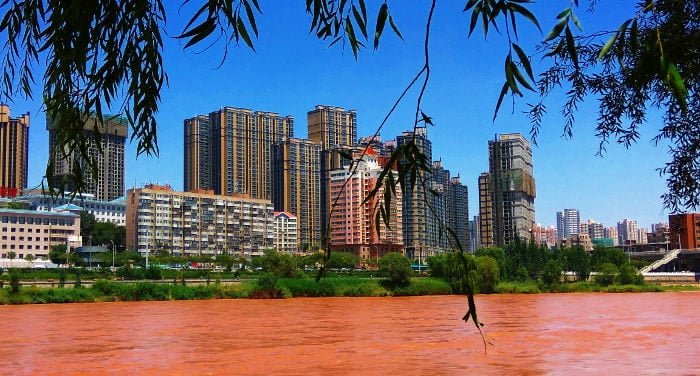 Lanzhou, the capital of the Chinese province of Gansu, as opposed to what many guide books say, is actually a city that is worth visiting. Lanzhou is a modern, clean, and peaceful city filled with history.
In addition, even what many reputed websites and guides say (like Wikipedia), Lanzhou is no longer the industrial city with horrible air quality that it was in past years. In recent years, its statistics have even been a lot better than cities such as Qingdao or Hangzhou, which benefit from a good reputation in this aspect.
When to go to Lanzhou
Lanzhou is located in a valley at around 1,600 meters altitude. Its climate is semi-arid and continental. Due to its elevation, the best time to visit Lanzhou is definitely between the months of May and October, during which temperatures are usually pleasant and the climate isn't so dry. In fact, Lanzhou is an excellent destination to escape from the suffocating summer heat in the eastern part of the country.
Nonetheless, keep in mind that temperatures may drop significantly during the night, especially during the months of May, June, September, and October, which means that it's a good idea to bring warm clothes just in case.
Winters in Lanzhou are long, cold, and extremely dry, making them not a very recommendable time to visit the city. Just like in many parts of the northern region of the country, in Lanzhou, spring and fall are practically non-existent.
[Read more…]