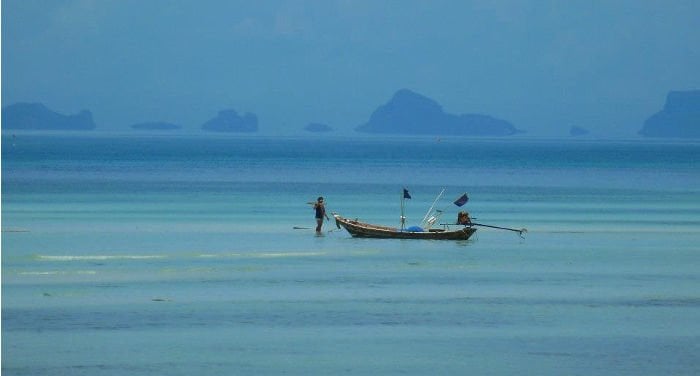 Located 700 kilometers from Bangkok, in the Gulf of Thailand, the island of Koh Samui is the country's second largest in size after Phuket.
Koh Samui was "discovered" around 1850, when various Chinese merchants disembarked in search of business in the coconut and cotton sectors.
Up until the 70's Koh Samui was sort of a backpacker paradise from around the world. With urban expansion and the construction of various resorts, tourism has become one of the island's economic pillars along with the export of coconuts.
Koh Samui is in fact called "Coconut Island", in view of the enormous number of coconuts that are transported and sold throughout Thailand each month.
In recent years, Koh Samui has also become a very interesting place for investors from Singapore, Hong Kong, and Taiwan. Thanks to tourism, more and more Asian businessmen have decided to invest in the construction of luxury resorts for foreign tourists.
Today the island has about 63,000 inhabitants, and is part of the province of Surat Thani. The district of Koh Samui is divided into 7 sub-districts: Angthong, Bophut, Lipa Noi, Mae Nam, Maret, Namuang, and Taling Ngam.
The capital of Koh Samui is Nathon, where the island's largest port is located and where ferries for Ko Phangan, Angthong, and Surat Thani depart. Nathon was chosen as the capital in 1905, when several administrative offices were installed.
Its characteristic little villages, dense tropical vegetation that's mostly made up of coconut plantations, and white sand beaches make Koh Samui a tropical paradise for all types of travelers.
Thanks to its proximity to the Angh Tong Marine National Park and other popular places such as Koh Tao and Koh Phangan, the island of Samui is a sought-after destination for both international and Thai tourists.
In recent years it has also become one of the preferred islands for expats, where they can work and even open their own business like restaurants and diving schools.
[Read more…]