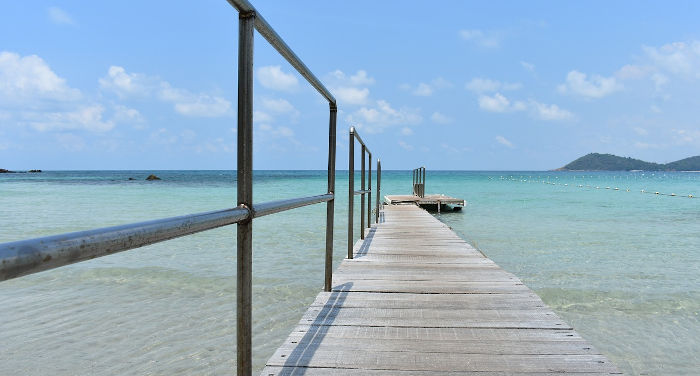 General overview
Koh Samet (often written also as Koh Samed) is one of the closest and easily reached islands to Bangkok. Located only 175 kilometers from the capital, the island is also called Koh Kaew Phitsadan by the Thais, which means "Jewel Island".
Despite not being as touristy as Phuket or Phi Phi Island, Koh Samet is frequently visited by local tourists and foreign residents from Bangkok, who escape for just a weekend from the chaotic life of the city.
There's no one best time of the year to visit the island since it has a dry climate all year long. It's for this reason in fact, that Koh Samet is a popular destination during the months when monsoons strike the majority of Thailand, namely May to the end of October.
The island's beaches are composed of white sand and clear water. Nature is master here, even if imposing luxury resorts are sprouting up like mushrooms, especially near the biggest beaches.
The only beaches where you can sunbathe and take a dip are those on the eastern coast. On the other side of the island there are no beaches but rather rocks that make water sports practically impossible.
Due to its wonderful beaches and tropical nature, Koh Samet was declared as a Thai national park, and as such, as soon as you get off the boat onto the beach at Haad Sai Kaew, you'll see a local policeman who will ask you to donate (it's mandatory) 220 THB to support the park. [Read more…]