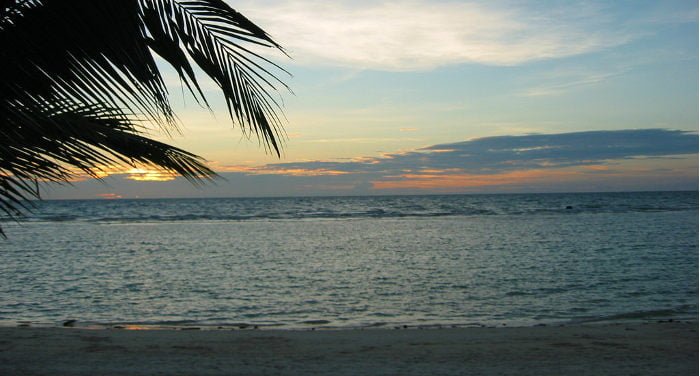 Koh Phangan is the fifth largest island in Thailand; it has an area of just over 125 square kilometers and is located in the southwestern part of the Gulf of Siam. Famous for its beaches and almost untouched tropical nature, Koh Phangan is also a destination known to travelers throughout the world for its Full Moon Party. During this party, celebrated once or twice a month depending on how often the full moon is visible, along almost a kilometer of beach DJ's from around the world have 30 thousand people dancing.
Koh Phangan is not just music and dancing; in fact it's also a place appreciated by travelers looking for calm and tranquility. 90% of the island is covered in thick tropical forest, which makes it a suitable place for yoga fans and those looking for a spiritual experience in one of the many retreats.
The island's spirituality is also quite evident in its history. Up until 1400 Koh Phangan was in fact completely uninhabited, it's discovery was made by a group of Buddhist monks who decided to build the first temple on the island: Wat Phu Khao Noi.
As a tourist destination, Koh Phangan began to become known starting in the 70's. Ten years later though it underwent a full tourist boom, and thanks to the Full Moon Party, Koh Phangan in fact became one of the most popular places among young people from all over the world. [Read more…]