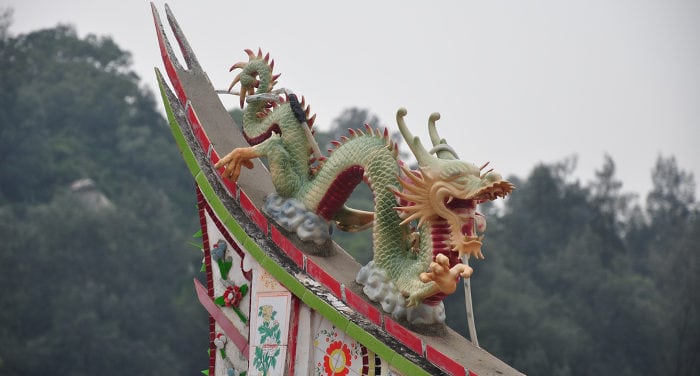 Kinmen (Jīnmén in Mandarin, also known as Quemoy in English, derived from the local pronunciation in Hokkien) is an island administered by Taiwan (the Chinese Republic) and claimed by China (Chinese People's Republic) which is only 2 km away. Access from China was off-limits to foreigners up until 2008.
So the first time I disembarked on a newly-opened Kinmen I had no idea of what to expect. I lived in Xiamen for a few years and during my summer swimming I enjoyed curiously wondering about the coast off in the distance that was visible from the beach.
I often heard about this place through stories told by the local people: I was especially struck by a few daredevils who in the past, risking bullets on both sides, went there at night by small boats to visit relatives of whom they were separated for years. I don't know how true these stories are, but they certainly left me fantasizing about this island that was so close but out of reach.
For almost 60 years Kinmen remained off-limits, with the beaches off of China completely mined and those without mines full of iron pickets. That's not exactly a post card island. The only way for me to legally approach it was by air from Hong Kong or directly from Taiwan, a torturous and paradoxical route (to reach a place 2 km away, I had to travel a thousand). But even for the Chinese it isn't easy to get to Kinmen.
In 2008 the government of the People's Republic adopted a political restriction on visas and many expats like me were forced to make the so-called "visa runs", that is, leaving China to re-enter with a new visa or entrance stamp allowing one to extend their stay for another 30 days. For me that meant 9 hours on a bus to Hong Kong, a night in a microscopic guest house and another 9 hours for the return or, alternatively, an expensive flight.
When finally the governments of China and Taiwan agreed to open access to Kinmen directly from Xiamen, it wasn't just the Chinese that were thrilled but also some of us expats: the distance of about 2 km that separated me from this territory that was "occupied" by Taiwan, now also opened to foreigners, saving us a long trip to Hong Kong. [Read more…]