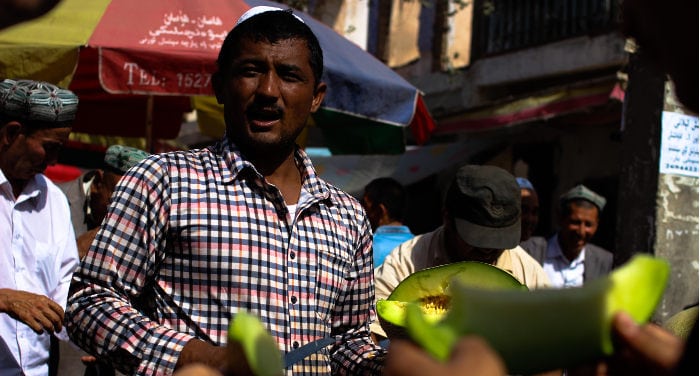 What brought me to Kashgar, in Xinjiang, was the desire to experience the culture, cuisine, and architecture of this part of China, which has few resemblances with East China.
Forget chopsticks, red lanterns, and ideograms.
In Xinjiang half of the population belongs to the Muslim Uyghur minority. Also, there are other ethnic groups as the Kazakh, the Kyrgyz, and the Tajik. Here the Han people – that is the ethnic group that constitutes 92% of China's population, – are the real minority and Mandarin is the second language (the first is the Uyghur).
Kashgar, an ancient oasis located between the Taklamakan desert and the Karakorum mountain range, was one of the busiest stops along the Silk Road. The European, Arab and Asian dealers of silk and spices used to meet here and exchange their goods. Today the Silk Road is gone but the markets are still there.
Get lost into the Old Town
September is the best month to come to Kashgar: you'll get to see the hami gua (the green melon typical of Xinjiang) sellers, the figs dealers and the bakers that prepare the naan on their portable ovens. [Read more…]