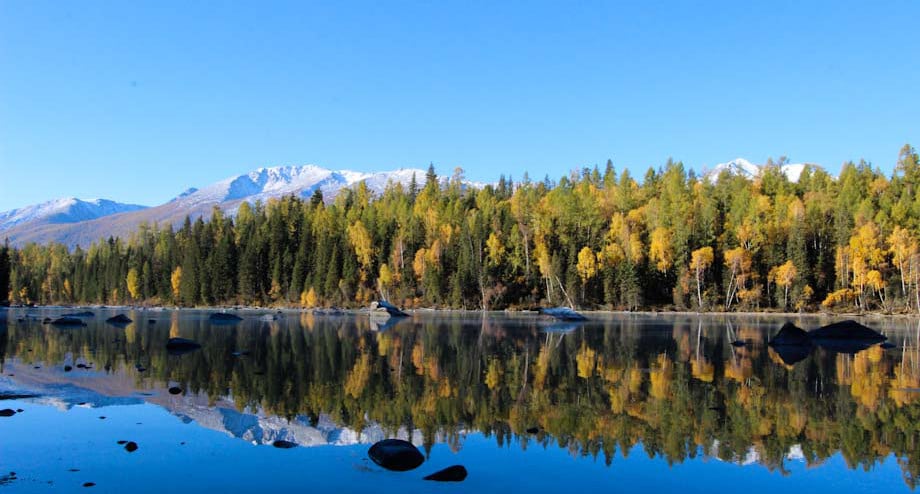 Note: at the end of the article you'll find a photo gallery of 20 photographs taken of the Reserve.
The Kanas National Nature Reserve is found in the heart of the Altai Mountains, in Xinjiang, at the border with Kazakhstan, Russia and Mongolia, and owes its fame to Lake Kanas and its alpine scenery.
An entrance ticket to the Reserve costs 240 Yuan a person and is valid for two days. The price includes entrance to the park and unlimited use of buses for getting around its interior (uses of buses is necessary since the Reserve is quite vast).
You can also take a boat ride on the Kanas River, the ticket costs 120 Yuan.
Lake Kanas is located at an altitude of 1,325 meters wile Friendship Peak, which marks the border with Russia and Kazakhstan, is at an altitude of 4,374 meters.
The best times for visiting the Reserve are in June, when the trees are in bloom, and in September when the landscape takes on the typical colors of autumn foliage (the photos in this article were taken at the end of September).
I don't recommend coming in winter, which in these parts is extremely rough.
How to get to the Kanas National Nature Reserve