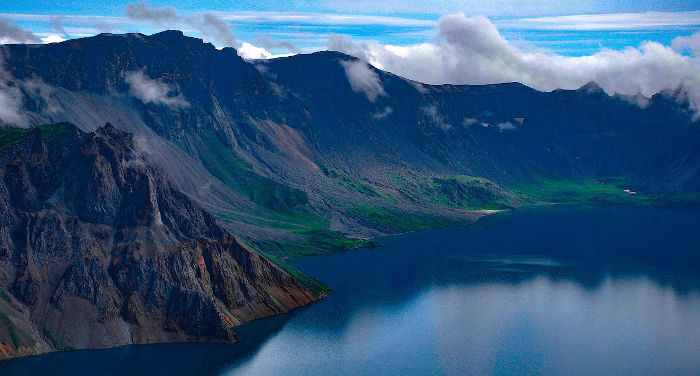 Are you fed up with the "usual" China? In this article I will present to you one of the most unique provinces in the Middle Kingdom: The Province of Jilin.
Jilin 吉林, with its Western-style architecture, its ancient Korean ruins and mix of old and new, is a Chinese Province located in the northeastern part of China. With an area of 191,126 square kilometers divided into 60 cities, it has a population of 27 million and a half inhabitants.
The most eastern part of Jilin is occupied by a little known autonomous Korean prefecture, the prefecture of Yanbian 延边 (with Yanji 延吉 as its main town), where more than a million Koreans live; the aforementioned prefecture is also famous for its mausoleum of Jeonghyo, a princess of the ancient multiethnic kingdom known as the Kingdom of Balhae.
The name Jilin probably comes from Girin ula, a Manchurian term that means "along the river"; this was transcribed into Jilin wula and then shortened into Jilin. Other scholars say that the name comes from the ancient inhabitants that lived here known as Wuji 勿吉. In either case, the literal meaning of the characters used for Jilin in Chinese is "forest of luck".
Since 1954, the capital of Jilin is Changchun 长春. Jilin Province is rich in minerals (about 137 different types) and wild plants (27 thousand different types) of which many are used in traditional Chinese medicine. Through Jilin passes the mountain chain Changbai 长白山脉 ("The mountains that are always white") and its highest peak is an active volcano at a height of 2,744 meters, also known as Paektu Mountain.
Jilin is mostly known for its automotive industry, cities full of smokestacks and, not to be forgotten, the largest natural reserve in China. Jilin is also one of the preferred destinations for skiers with its breathtaking Beidahu Ski Resort which is located right around the famous Lake Beida 北大湖, which is better known as "Heavenly Lake". [Read more…]