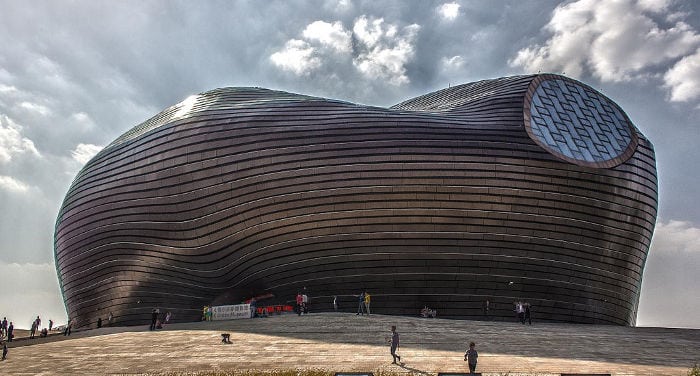 Il Museo di Ordos
Excited about having seven days off for Guoqingjie (the holiday of the Republic), I decide to organize my trip along with a friend: I go to the ticket office and ask the agent to book two tickets for any destination in Inner Mongolia worth visiting. I take the pink tickets that are still warm from the printer and read 鄂尔多斯 (Ordos).
I run home and look it up. Here's what I discover:
Ordos is a city in Inner Mongolia, surrounded by desert. The number of its inhabitants is uncertain because different sources give different numbers. According to a census in 2010, the number would be 1,940,653 inhabitants (source).
But the most widespread information associated with this place is the term "ghost city". Curious yet frightened at the same time, I soon discover what this term refers to: Ordos is a "deserted" city, when compared to the large Chinese Metropolises. Large projects accompanied the construction of this city, which in fact is characterized by enormous modern buildings built all over the city, which are, for the most part… empty! Despite this, Ordos is often known as the "Chinese Dubai".
How to get to Ordos
You can get to Ordos by train or by air. Though the locals don't seem to know this, there are two railway stations in Ordos: 东胜西站 (Dongsheng West Station), and the very new (and deserted) 鄂尔多斯站 (Ordos Station). Ordos's airport, is located to the south of the city in the Dongsheng district. [Read more…]