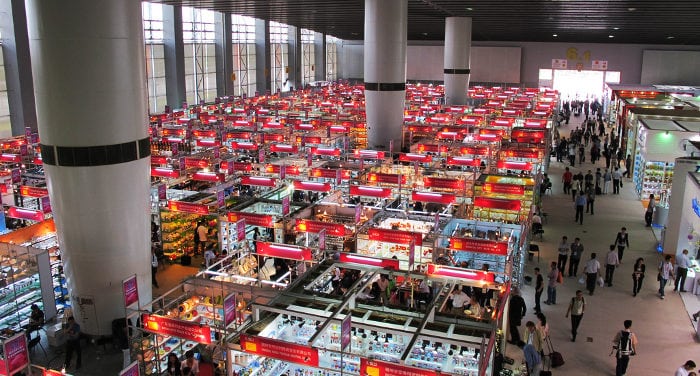 The Canton Fair is held every six months on the island of Pazhou, at the China Import and Export Fair Complex (380, Yuejiang Zhong Road, Guangzhou).
This is the biggest Commercial Exhibition Fair on the planet. Just to cite a few numbers, in the Autumn edition of 2019, around 60,000 manufacturers (or wholesalers) and 180,000 potential buyers participated.
In this article, you'll find all you'll need to plan your trip to the fair.
If you've already decided that you want to attend the Canton Fair but you don't want to worry about organizing your trip, we can suggest a trustworthy travel agency that will do it for you. Click here to contact us.