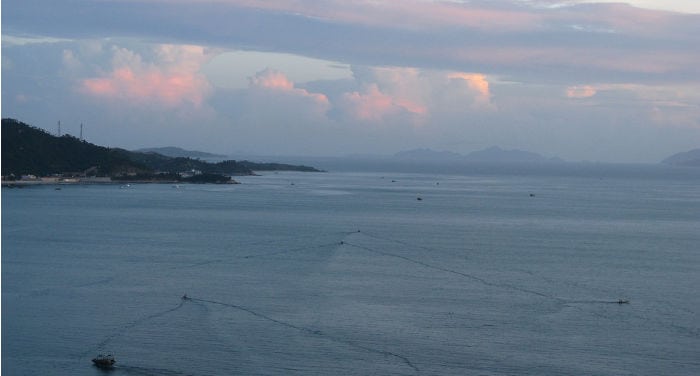 There are choice benefits to residing or exploring the Guangdong province of southwestern China.
It could be the fool-proof access to Hong Kong and Macau territories, the subtropical climate, or the pleasures of metropolises such as Guangzhou and Shenzhen. However, those common reasons are weakened after experiencing the beauty of Huizhou.
Nestled along the coast of South China Sea this beach city is neighbor to Hong Kong and Shenzhen. With daily access via train and bus from Guangzhou, Shenzhen and Hong Kong there's no reason to not visit this haven.
How to get to Huizhou
The bus is the most efficient and direct way to travel to Huizhou. If you're leaving from major cities such as Shenzhen, Hong Kong, or Guangzhou, there are charters located throughout the city. If in Shenzhen or Hong Kong, there's slight advantage with many daily charters available at the Shenzhen Airport, Hung Hom Hong Kong train station and local hotels throughout the city.
If leaving from Guangzhou, there are travel agencies can that book accommodation and travel to Huizhou, with picks up at two major locations to ease travel difficulties.
You can also reach Huizhou by train. There are two train stations in the city: Huizhou Railway and Huizhou South Railway. These train stations don't put you beachside but they are only 45-min drive away from from your waterfront getaway. However, let's say if you want to stay in the city-center, then the train is for you.
It'll put you around many hotels and will you open to exploring the near forest parks or heading to the waterfront. Huizhou South would be the better choice for travellers on a time crunch because it's the closest proximity to the beach. [Read more…]