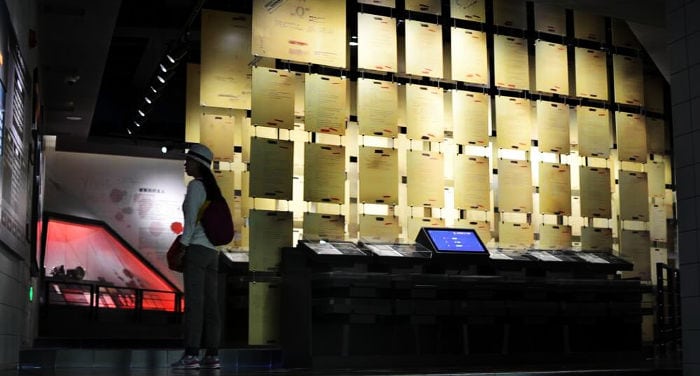 It's about ten in the morning when we leave our hotel in the center of Harbin and we quickly hurry towards the closest bus stop looking for bus number 338 which, according to the tourist map taken from a hotel near the station the night before should bring us to the Unit 731 Museum.
"If we're lucky it will pass right by here" – I think – while little by little along with my wife Yan, we cross the street and check an information board that immediately dashes my hopes.
We look around for someone who can give us directions and the most trustworthy person we find seems to be a young man with headphones and an iPhone who I presume was listening to music.
I go up to him and in my broken Chinese I ask if he knows the closest stop on our bus route. He doesn't know but is very helpful, and after a quick check on his cell phone he completely ignores me and gives my wife directions.
"It's about 20 minutes from here" – Yan explains to me in English (we speak English among ourselves for more complex matters and Chinese for simpler ones) – "but once we reach a certain intersection we'll have to ask someone."
"Great!" – I think while we walk in the way we were directed. [Read more…]