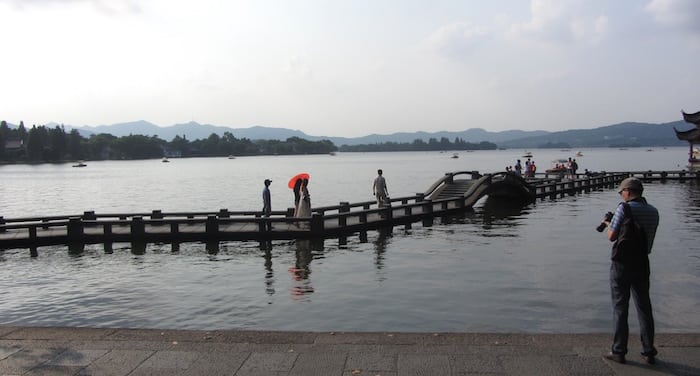 Hangzhou's West Lake
Close to Shanghai and the sea, headquarters of the Zhejiang region, Hangzhou is a special city for its physiognomy, nature and history. The first time I stepped foot here, even the gentle ways of the inhabitants won me over .
It would seem that, despite the size and proximity to major centers, the fevered rhythms of Shanghai and the exuberance of Nanjing they don't belong to this city, which has lived for millenniums along the shores of its lakes and is surrounded by temples and hills.
Today it is most famous because it is the home of the giant Alibaba (as if it were the Mountain View of China), of which Mr. Jack Ma continues to be in the top fifty of the world's billionaires; or, because in 2016 it is here that the G20 took place, the last important such appointment between Obama and Xi Jinping, before his departure from the White House.
But much earlier than them, Hangzhou was one of Mao's favorite places, and even Marco Polo was rather struck by it. Moreover, you have to know that i imagining the typical, almost stereotypical Chinese landscape with a little lake, sweet hills that embrace the water and pagodas that dominate the horizon, you may not know it, but its most likely that you're thinking of Hangzhou's West Lake (西湖). Even if you've never been there. [Read more…]