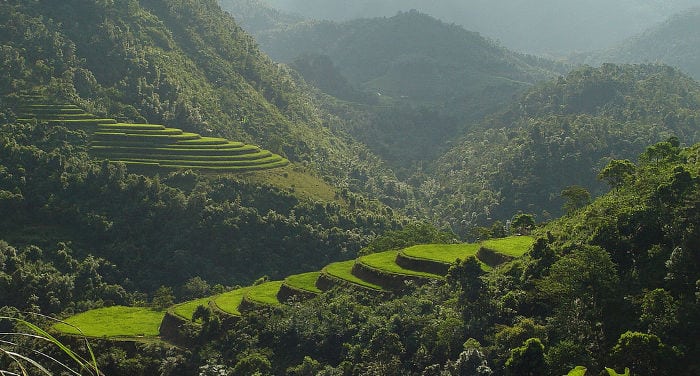 The appeal of the north
The emotions and multiethnicity that you'll discover when traveling in Vietnam will stay with you your entire life. It's an experience so profound that only time will cause it to vividly emerge in your mind, ready to be recounted.
In this article I'll bring you to the northwestern region of Vietnam, specifically in Ha Giang Province, on the border with China's Yunnan Province, where the two countries share an immense spiritual and cultural heritage of Buddhism and Confucianism, ethnic minorities and an impressive natural landscape.
Ha Giang
Ha Giang is a peaceful town immersed in the green karst mountains at the base of the Dong Van high plain. I suggest that you choose it as a base for the trip I'm about to recommend.
Like Sapa, the region's attraction is the limestone mountains that extend over a wide area. But here, compared to the northeast they have a unique rocky formation, with peaks and villages of countless ethnic groups clinging to the mountains or at the bottom of valleys, where I still wonder how they manage to live and grow things there.
But let's go in order.
How to get to Ha Giang