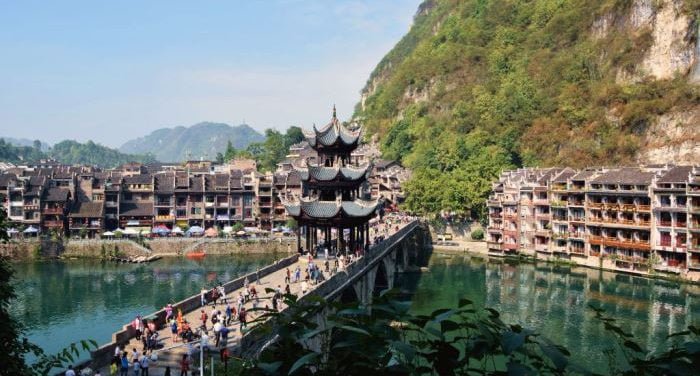 Guizhou might not be the obvious choice for the average traveller, trust me it wasn't my first choice either, but let me tell you this, Guizhou will soon become one of China's most popular travel destinations.
This fairly unknown province offers some breathtaking scenery, proper street food and an interesting, friendly and diverse population. Furthermore, hiking up into the fresh green hills between the rice paddies is a great way to escape the crowds. Allow me to convince you why you should travel to Guizhou before everyone else does.
Journey to Guizhou
Together with three friends of mine, I wanted to plan a trip for the National Holiday in October. However, since the whole of China is on the move to get home that week and it was already halfway through September, there were no train tickets left to any of the popular travel destinations. We decided we didn't want to stay in Beijing all week, so we checked which provinces still had tickets left.
Two weeks later, with very little preparation we got into a sleeper train to Changsha where we switched trains and got into a K train. If you know anything about trains in China, you would know that K trains are super cosy and usually full of 老百姓 (common people) from all over China.
Next to me sat a 60-year old woman and she started speaking to us in heavy accented Chinese. I had trouble understanding her, but she asked where we were going, whether we had booked a hotel yet and about a thousand other questions. When we answered that we hadn't booked anything yet, she urged the girls who sat across from us to help us book a hotel in Zhenyuan, our first destination. [Read more…]