Choosing a hotel in Fuzhou, the capital of the Fujian province, can be a time consuming task. In this article we carefully selected the best hotels in the city considering different budgets, so don't lose time checking thousands of hotels, just select the most suitable for you from this list and enjoy your stay!
If you want to know why we suggest you to book the hotels in China using Agoda or Booking, check out this article.
Reviews of Luxury Hotels (5 Star) in Fuzhou
Shangri-La Hotel, Fuzhou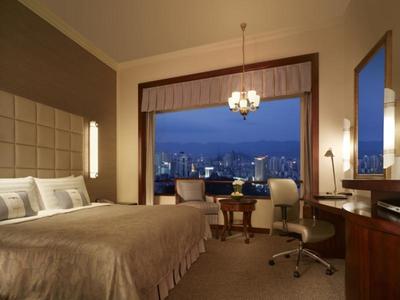 The Shangri-La Hotel, Fuzhou is a luxurious hotel with tons of amenities and services designed to ensure that all the guests enjoy a comfortable and enjoyable stay. The hotel is located just 45 minutes away from the Fuzhou Changle International Airport and enjoys close proximity with Wuyi Square, Fujian Normal University and Xihu Park. Some of the many services offered by the hotel include free Wi-Fi in all rooms and public areas, fitness center, airport shuttle, a dedicated smoking area and more. The staff speaks excellent English and guests would face no problem in communicating with them. It features restaurants serving Cantonese dishes and Korean dishes while the eZ café serving a variety of desserts and pastries with western dishes.