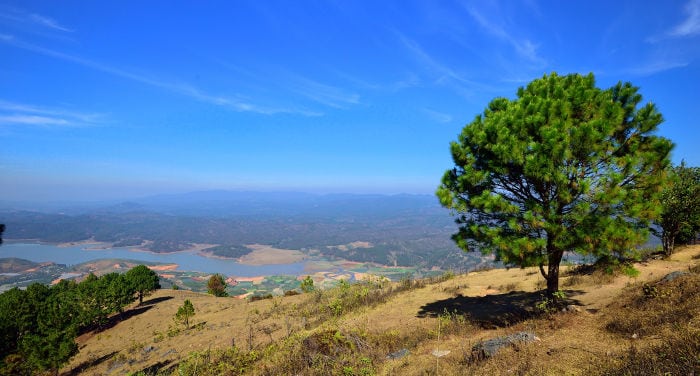 If you're looking for a romantic destination that's also a fresh place to find refuge from the tropical sun of the south of the country, Da Lat is the right place: an enchanting and flowery hill city, 300 kilometers north of Ho Chi Minh and 140 kilometers from Nha Trang, in Lam Dong province, in southern Vietnam's highlands. Da Lat is surrounded by lakes, large pine forests, greenhouses and plantations of coffee and strawberries which has made it famous as a tourist destination for both foreigners and locals.
Also known as little Paris, Da Lat is a beautiful mix of homes built during French colonization, where colonists in fact built this location to escape the humidity and pressing rhythm of Ho Chi Minh. It's also a main draw for those interested in architecture.
How to get to Da Lat?
You can get to Da Lat by land, enjoying the landscape – as I always prefer, -, as well as by bus and by train: from Ho Chi Minh it's about 7-9 hours away and from Mui Ne, about 5 hours. If you prefer, you can fly to Da Lat from various destinations; the airport is located 30 kilometers from the city center. [Read more…]