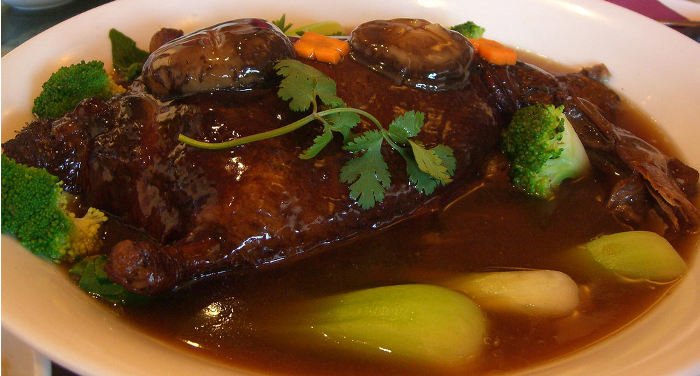 This article was written by Tina Guo.
The abbreviated form of Shanghai is 沪 (hù); hence Shanghai Cuisine is also called Hu Cuisine. In the recent history, Shanghai Cuisine has been regarded as a famous school of the traditional Han culinary culture in the regions south of the Yangtze River.
Formation and Characteristics of Shanghai Cuisine
During the Tang Dynasty, Shanghai was a seaside fishing village. At the end of the Northern Song Dynasty, Shanghai Town was set up; and in 1291, Shanghai County was established. Before the Opium War, Shanghai was a medium-sized city, with an advanced catering trade, but Shanghai Cuisine had not been formed yet. After the Opium War in 1843, Shanghai was opened up by the Qing government as a trading port under an unfair agreement signed with Britain. And after that, Western powers began to establish settlements in Shanghai.
Therefore, in the early 20th century, various Western cuisines were introduced to Shanghai. Then, the catering trade developed rapidly. Various local schools of Chinese cuisine, especially the schools of South China, vied with each other for good lots and customers, which provided conditions for Shanghai to adopt the advantages of other schools of cuisine.
Between the end of the Qing Dynasty and the early times of the Republic of China, a large number of restaurants serving 11 kinds of local schools of cuisine ran business in Shanghai, among which those who served foods of Suzhou and Wuxi cuisine ranked first in number.
Since the 1980s,great changes have taken place in Shanghai's catering trade, and all kinds of schools of Chinese cuisine have flourished in Shanghai. At the end of the last century, the restaurants in Shanghai totaled over 30,000, including more than 650 restaurants serving different foreign food from over 40 countries and regions. Now Shanghai is regarded as one of the most famous food paradises. [Read more…]