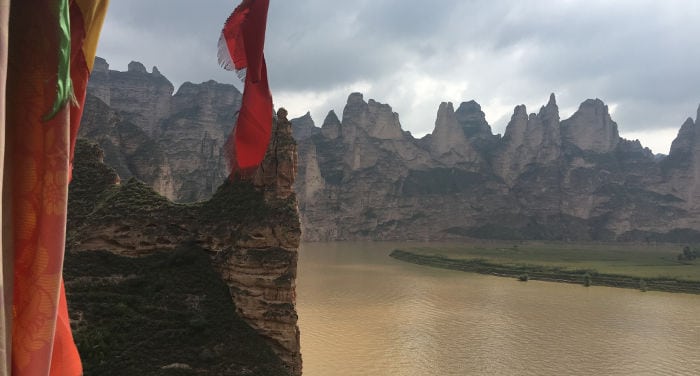 We've received and published this article written by Camilla Fatticcioni, author of the blog "Per Quel Che Ne So Io".
The history behind how Buddhism came to the region of Gansu
I've always been fascinated by the stories of "Il Milione" by Marco Polo, about his adventures along the historic Silk Road that crosses all of Asia all the way to China, a country which at that time was so far off and unknown to Westerners that only a few legends were known about it. Never in my life would I have believed that I would be living in this place that represented the main destination along this long road that merchants have been traveling for centuries, often risking their lives.
I lived for a year in the city of Lanzhou, chief city of the Gansu region, and presently a growing metropolis: today skyscrapers sprout like mushrooms along the banks of the Yellow River, the main river of northern China that a long time ago was the mythical site of those legendary stories that were told along the Silk Road.
Marco Polo passed through Lanzhou, also stopping in Zhangye and Dunhuang, another two large cities in this arid Chinese region in the northwest. [Read more…]