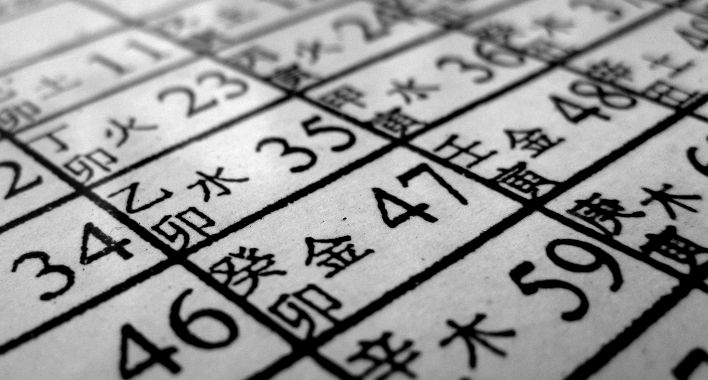 Click here to discover what Chinese courses
that we recommend at the moment!
A new year is starting and I'm sure many of you guys are planning to lose some kilos, stop to smoke or, why not, learn Mandarin.
Here my contribution to the cause.
One way ticket
In my last article about Mandarin I wrote that I moved to Shanghai and, since I was burning out with my study and in Shanghai it's easy to get around with English, I couldn't bother to speak in Chinese for the whole month of November.
Some people didn't understand this choice. I won't report the exact words but the idea was the following:
"Furio, you should stay in a second tier Chinese city to learn Mandarin faster. Even better if you move to a third tier town. F*ck the laowai, stay with the real Chinese people!"
You can move to a third tier Chinese town if you wish. Personally I would find it as boring as getting married with a girl that I don't love.
I've lived in a second tier town for two years. Last October I needed a metropolis. Yeah!
I don't live in China because I want to learn Chinese. I live in China because so far I like it and I'm happy here.
The day that I'll discover I'm in China only for the language, I'll buy a one-way ticket to Roma, Buenos Aires or Vladivostok.
Are you a good student?
Nope, I'm afraid I'm not a good student.
Wanna meet some good Chinese students? Here a couple of examples of guys that also have a public profile: John, Olle, Niel and Greg.
I could keep going as I also know a lot of people that speak fantastic Chinese even if they don't blog about it.
The point is that all these people are studying (or studied) Chinese full-time. They devoted a good part of their life to this language. And I admire them for it.
But I'm not like them. Come on, I have the span attention of a dog in a field full of fresh cow shit. Most I can do is to study Chinese language one hour per day. And this only happens in my lucky days.
This is the reason for which I always try to be efficient, during my study time.
Are you motivated?
Also, I have zero practical motivation to learn Chinese.
I don't need a diploma in Mandarin.
No thanks. I'm done with diplomas.
I got more f*cking diplomas than I can count. Not only I got a Ph.D. that I probably won't ever exploit in my life. I even got a Post-Doctoral Diploma, which is something extremely rare because, so far as I know, the only country that delivers it is China.
I don't need Mandarin for my job.
Nothing that I do and nothing that I'm planning to do in the next years requires a better knowledge of Chinese than the one that I already have.
I don't need Mandarin to survive.
My level of Chinese is more than enough to accomplish everyday tasks in any Chinese town. And I can get help if I need something more complicated.
I basically don't need Mandarin.
So why the hell are you studying it?
Because I like to learn stuff. I mean, I've studied chess for three years. Can you find something more useless than chess in modern society? I can't even use it to impress girls. They would run away if they know that I can play chess : P
Also, I'm fascinated by Chinese characters and I believe that Mandarin is the most difficult thing I could imagine to learn (yes, more than mathematics or physics).
So what's the point of this article?
"There's a secret that real writers know that wannabe writers don't, and the secret is this: It's not the writing part that's hard. What's hard is sitting down to write," The War of Art, Steven Pressfield.
My point is that if I can learn Chinese everybody can.
You can create your own motivation.
How?
By thinking less, doing more and building an habit.
Don't know where to start?
And by the way, I was joking about Vladivostok. Siberia is too cold for me.
Learn Chinese: My lazy way (Month ten)
There is not that much to say this month. I'm in Italy so I can't speak Chinese (unless I talk with a mirror).
I've kept at my Anki daily flashcards review and I've been quite regular with ChinesePod. I also started to play with Skritter but then my laptop's audio stopped to work and I given up (Skritter often requires you to listen the sound of a word in order to complete the exercise).
I will stay in Italy also on January. I just bought a new laptop (finally!) and I plan to add ten-fifteen daily minutes of Skritter to my routine.
Let's see how it goes!
Click here to discover what Chinese courses
that we recommend at the moment!
[Photo Credits (Creative Commons License): www.flickr.com/photos/ruudhilgeman/]