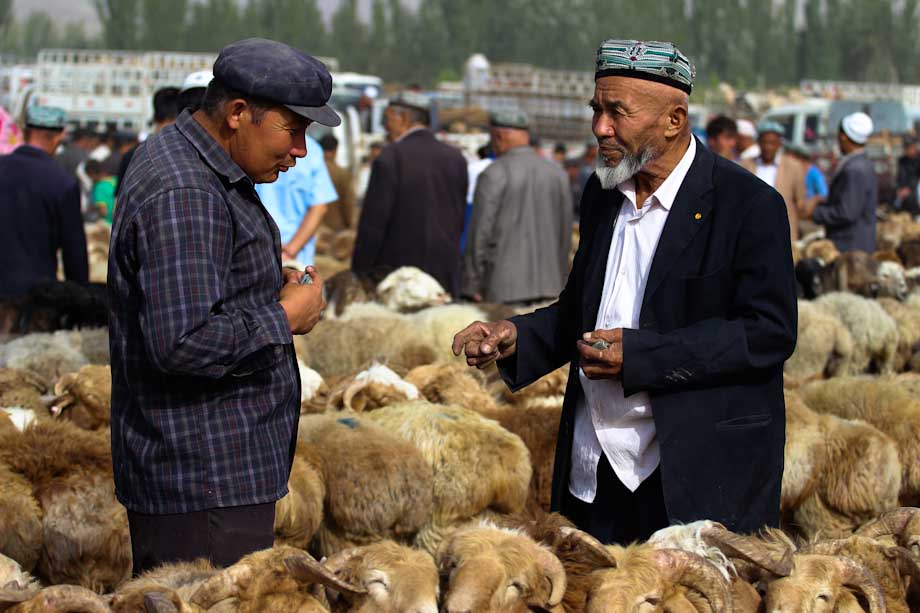 So you are in Xinjiang, want to buy a sheep and don't know how to do? No problem, since you are a lovely reader of Sapore di Cina I'm going to tell you. No, just joking.
I guess nobody here wants to buy a sheep, a horse or a cow. So why should you visit the Livestock Market of Kashgar? The reason is that, even if the Silk Road is gone long time ago, Kashgar is still one of the commercial hubs of Central Asia. Here you will have the possibility to observe the local traders bargain with the Kazakh and Kyrgyz dealers. And this is not something that you can see in your country.
The Livestock market opens every Sunday. It's situated about ten kilometers outside Kashgar and the best way to get there is to take a cab (it will cost you about 20 RMB from the city center). If you don't speak Chinese just show the driver a piece of paper with the characters 牛羊巴扎 (niúyáng bāzhā, which literally means "Cow Sheep Bazaar"). He will understand.
Here the photos that I took at the market: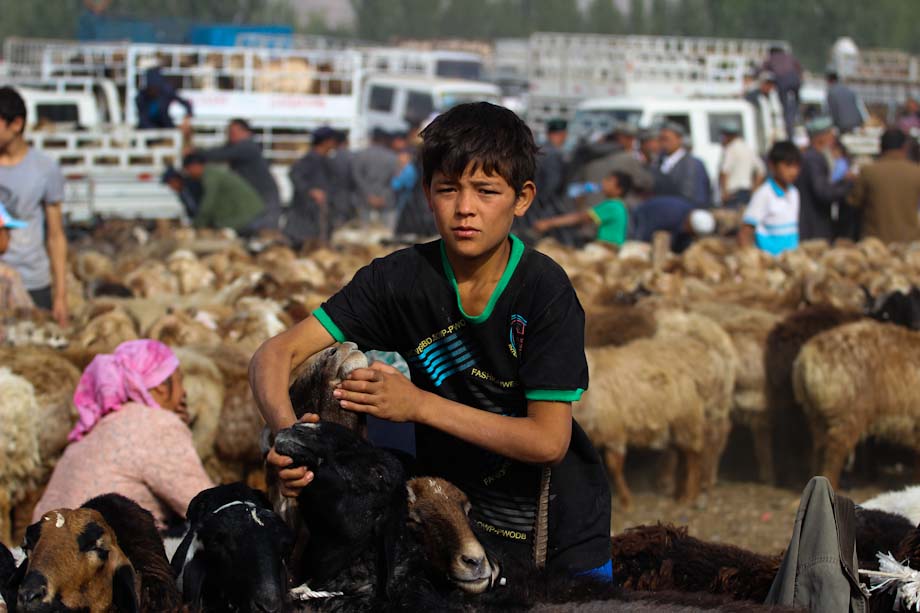 A young guy takes care of his flock while the father is dealing with the other traders.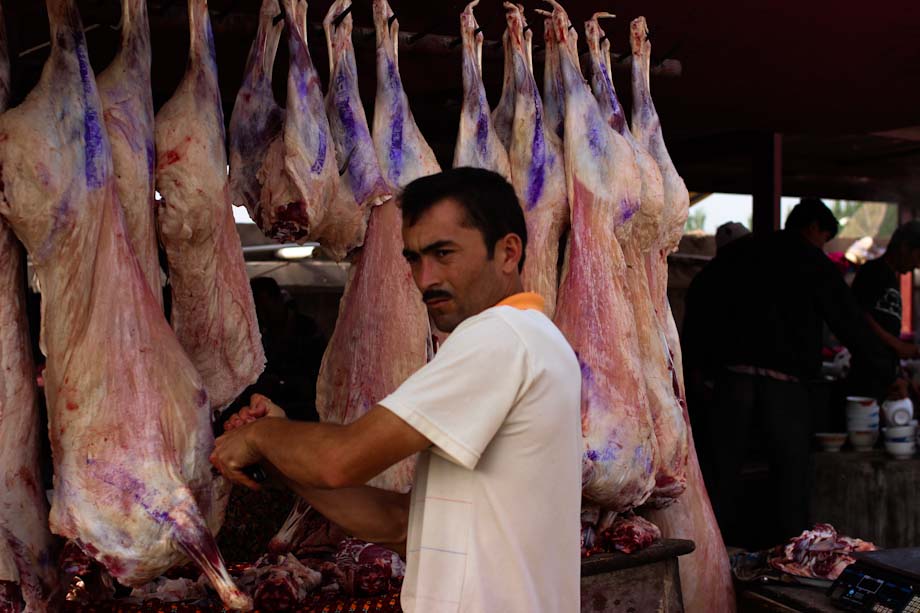 A butcher: at the Livestock Market you can either buy raw meat or have lunch.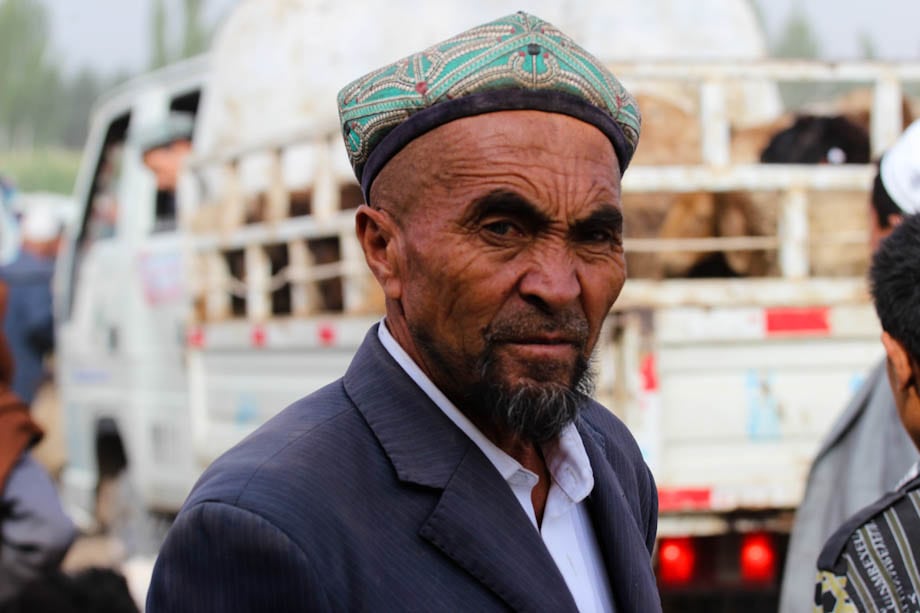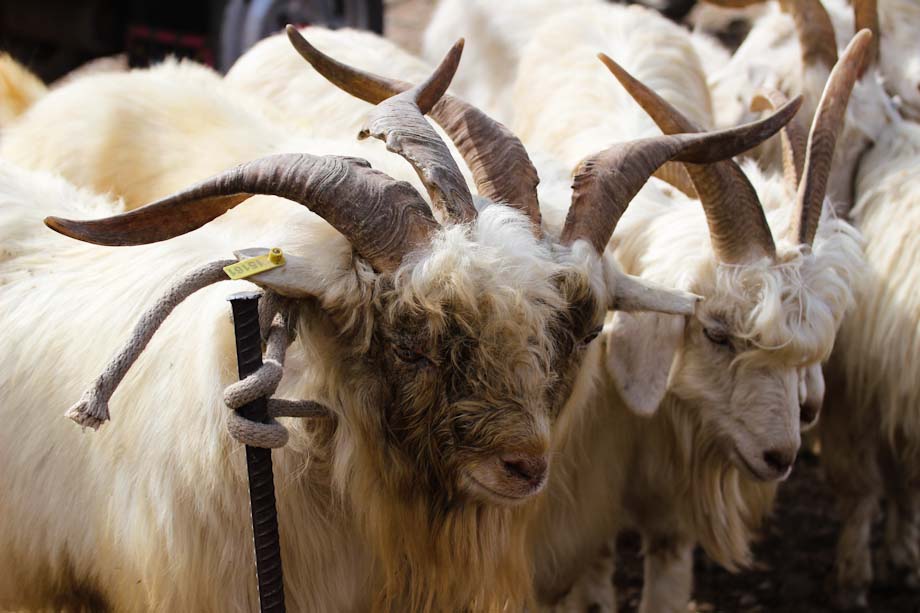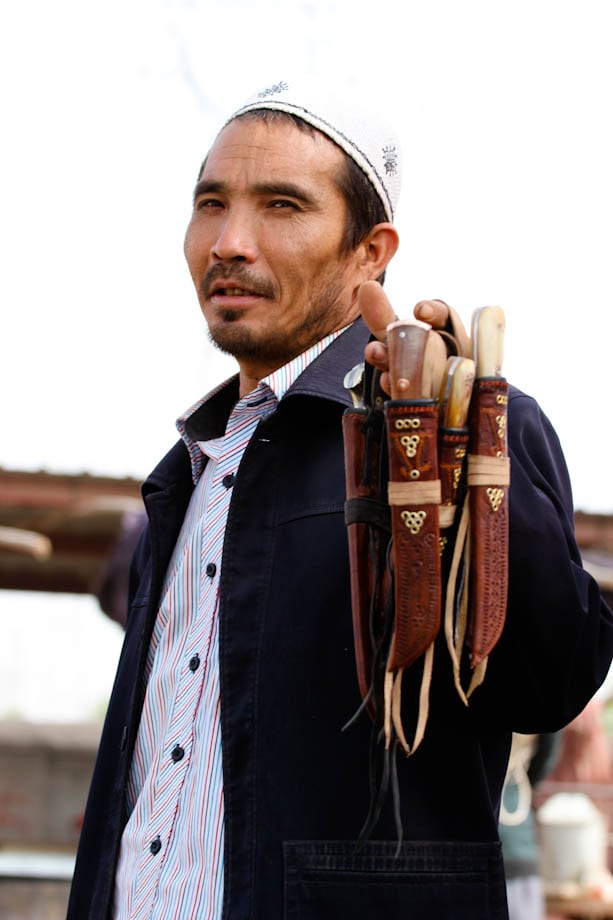 I bought two wonderful knives from this guy. They are for present, I'm not a killer, not yet.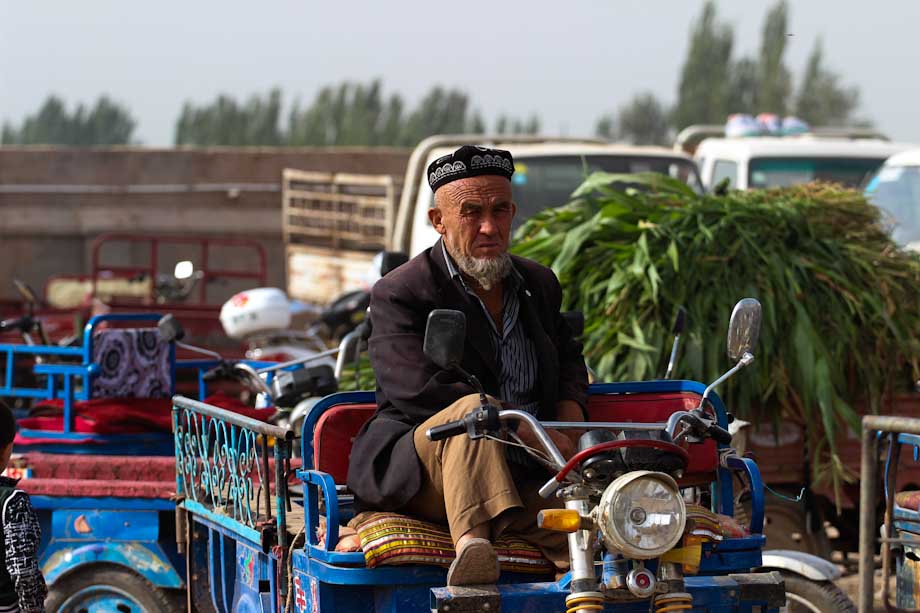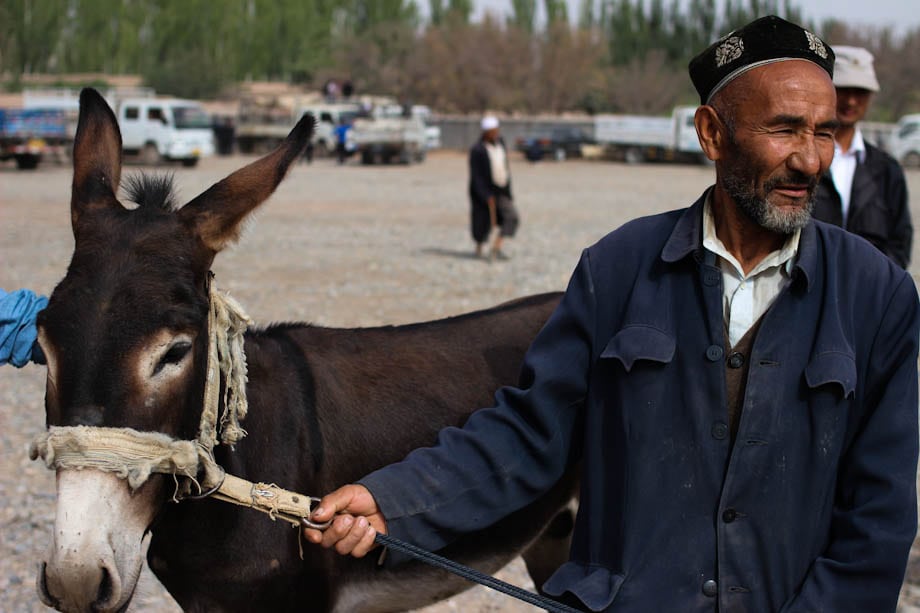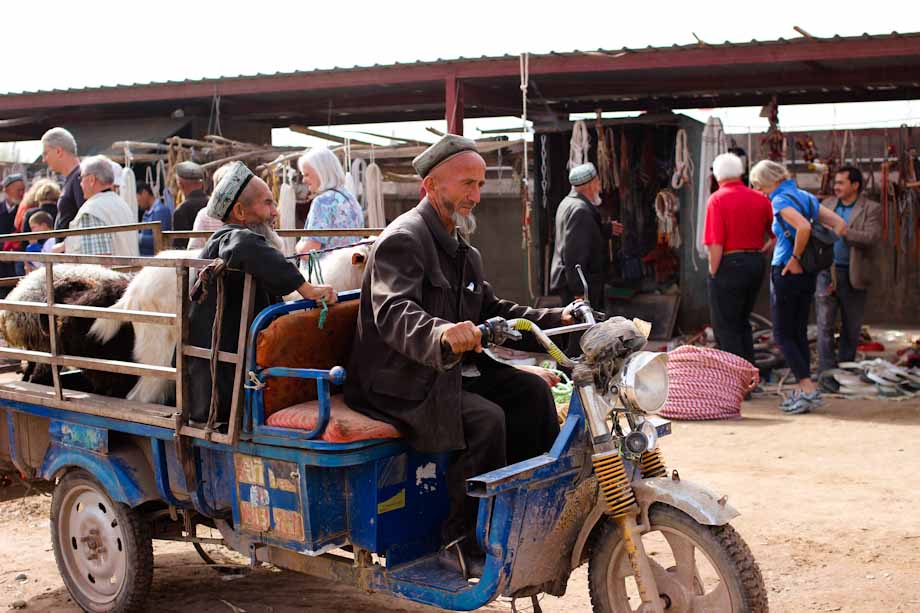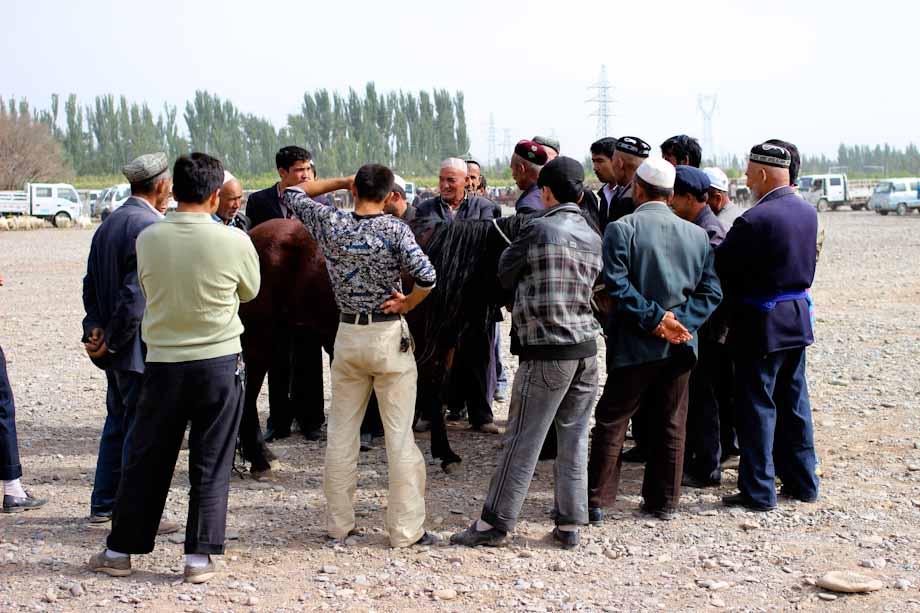 Discussing the price of a horse with the owner.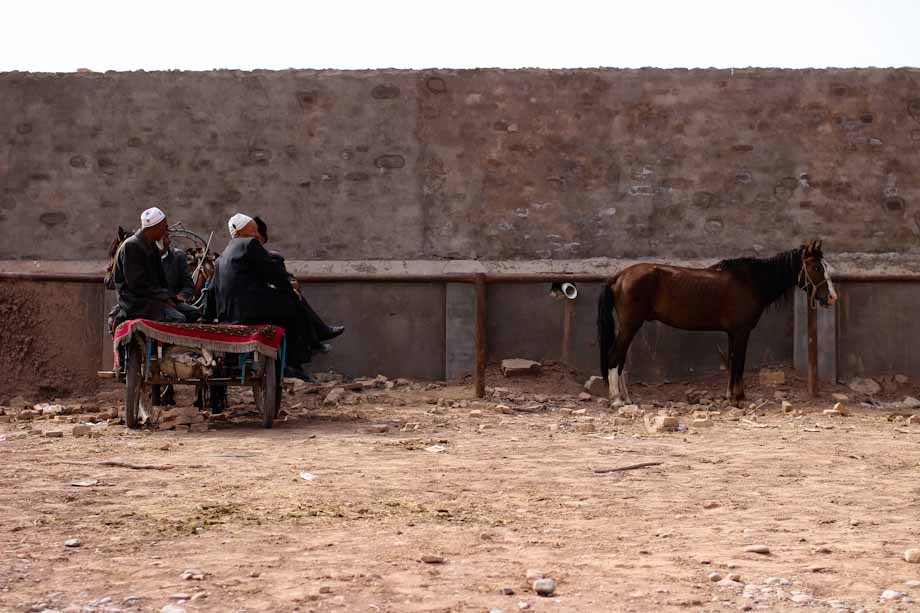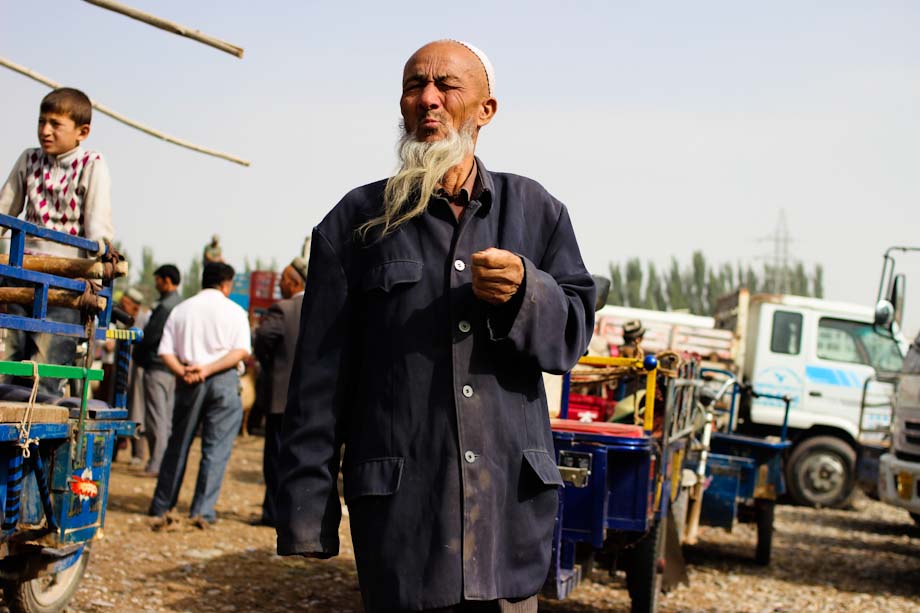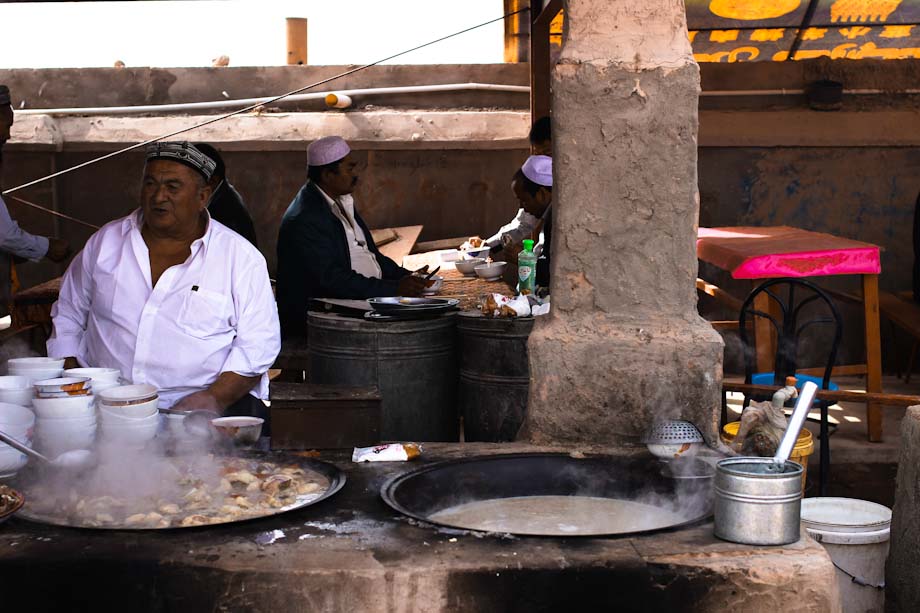 The most respected cook of the Livestock Market.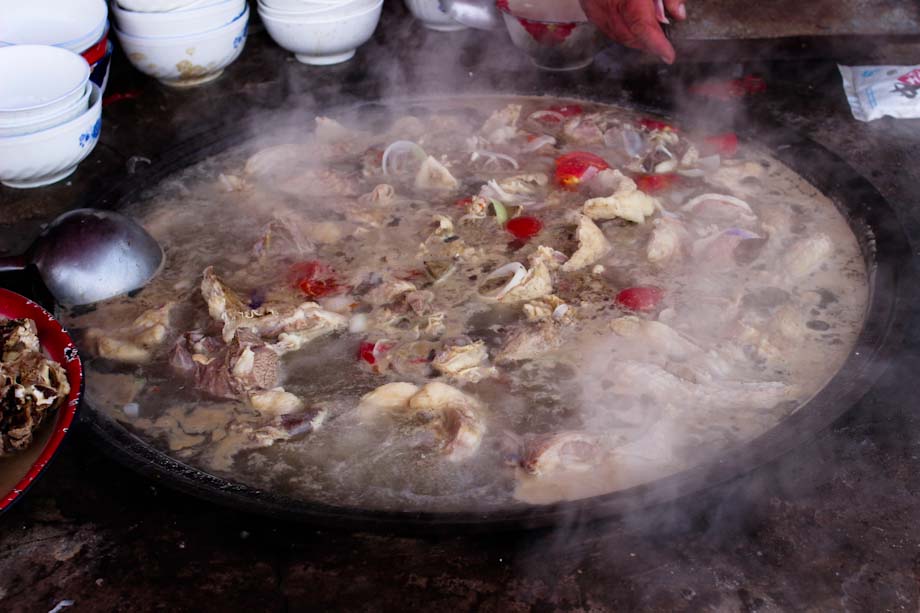 …and the sheep soup that he's preparing.