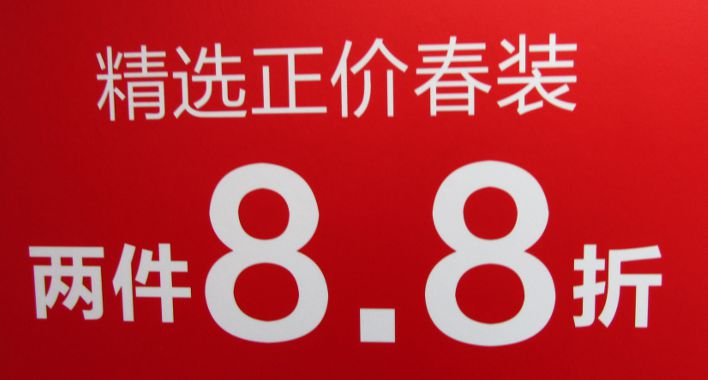 UPDATE: If you sign up to Skritter using one of the links on this page with the coupon "FURIO3952" you get a 20% discount for the first six months.
Procrastination is a dangerous animal. And it bites me quite often.
I've known about the Chinese Characters Challenge promoted by Olle Linge at Hacking Chinese since January.
However it took me a month to join the challenge. Well, I finally did.
What is the challenge about?
It's all about learning how to write Chinese characters in an efficient way.
While Chinese people spend a great deal of time learning how to write characters by repetition since the primary school, a person that starts with Mandarin when he's older shouldn't follow this tactic.
It's boring and it takes ages to learn how to write characters this way. Modern technology blessed us with SRS (Spaced Repetition Softwares), that is clever algorithms that allow us to only review the characters/words that we are about to forget.
However we tend to misuse them, abusing our brain with endless repetitions of the same character till it sticks on our memory.
Now this is quite retarded. Yet most of people do this mistake.
Why I joined the challenge
Am I like "most of people"?
Yup, lately I slipped again on my wrong habits.
When I started my own challenge to finally learn mandarin, in late February 2012, I was full of enthusiasm.
Even if I was focusing only on reading, listening and speaking, during my the first six/seven months of flashcards reviews I was taking the time to check the meaning of the parts that compose every character, creating mnemonics to fix the character on my mind and so on.
Then things slowly went downhill and, if I look back at my last three/four months of flashcards review, I must say that my results were quite poor.
I guess this happened because, while in the first months I was progressing fast, then I reached a plateau. I was bored.
What professional athletes do when they reach a plateau on their performance? They change training method!
This is why, in a previous article, I wrote that I wanted to start to learn how to write Chinese characters.
Joining Olle's challenge is my way to commit again to Chinese learning (my old commitment was for a year, that is till the end of February 2013) and, at the same time, overcome my plateau.

The general rules of the challenge
Disclaimer: If you don't know what a SRS is but you read till now because you are also interested on learning how to write Chinese characters, make yourself a favor and take the time to read Anki flashcards: a shortcut for learning Chinese.
If I fail a review I must deal with the character (for instance creating a mnemonics to remember how to write it) before being allowed to review that character again. This prevents me from learning by reviewing the same character oven and over again till it sticks on my mind.
For the challenge I will use Skritter (the best SRS that I know to learn how to write characters). I will ban the cards corresponding to the characters that I can't remember and then fix them on my mind before re-introduce them on my deck. My goal is to always have less then fifteen banned cards at the same time. In this I was I'm forced to review often the banned cards (almost daily).
My own rules
I've been playing with Skritter for a while now, mostly with random decks of cards.
Since I joined the challenge, the 6 February 2013, I gave the following additional rules to myself:
For the moment, my goal is to learn how to write the characters of the HSK list, at least up to level four (that is more than 1,000 characters). Even if I'm already able to read most of these characters, I've never tried to write them.

Keep in mind that being able to read and write the same character is a completely different task: often seeing the character is enough to remember its pronunciation and meaning. However, when I have to write it, I have no visual triggers and in most of cases I'm unable to remember its shape.
I'm not going to count how many characters I'll learn every day. The important thing is that I use Skritter at least ten minutes per day and that, after it, I deal with the characters that I failed to write in a correct manner.

This should take about half an hour per day. If you consider that I'm still using Anki to review all the sentences that I studied in 2012 (about 6,000) and that I try to listen to ChinesePod every time that I'm walking with my iPod, I should reach at least one hour of study per day.
To be sincere with you, I've seriously thought about stop studying Chinese. As I already explained, I don't need to improve my Chinese for my work or other practical issues.
And I'm not a student anymore. Actually I'm overwhelmed with work. Hence sometimes it's difficult to keep the motivation every day knowing that I have a lot of other stuff to do. But I decided to keep at it because, as long as I manage to keep it funny, learning Chinese is interesting and a wonderful exercise for my brain.
How is the challenge going?
From 6 to 28 February I was able to study almost every day (I only missed the day that I was traveling from Hong Kong to Shanghai because I didn't have any internet connection) and I learned 321 characters.
Let's see how it goes on March!
p.s. If you want to join the challenge, just contact Olle at Hacking Chinese!
Click here to discover what Chinese courses
that we recommend at the moment!