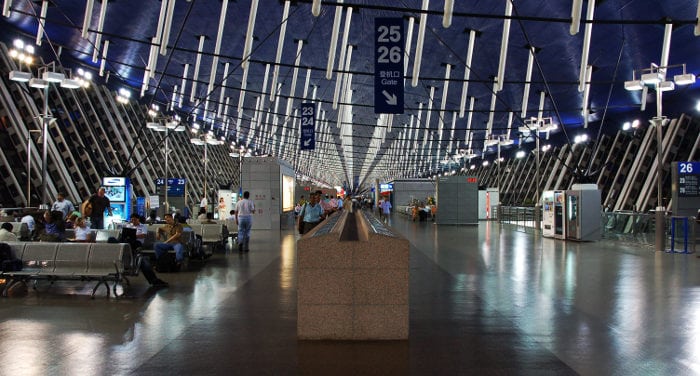 Pudong International Airport, Shanghai
Need help to get your Chinese visa?
Click here to find out more!
Before you begin
When traveling in Asia, oftentimes you'll have to pass through a Chinese airport. For some time now, if you have a stopover in one of the airports listed below, you have the option of visiting China (for a maximum of 3 or 6 days, depending on the city where you arrive, see below for details), without needing Chinese a visa.
Note that the visa exemption only applies under specific conditions, thus we suggest you to read the whole article!
Also, you can check this new tool released by the Chinese government: just enter your nationality and the city of entry (Beijing, for instance), and the tool will let you know if you qualify for the exemption and for how long (72 or 144 hours).
Keep in mind that even though we're happy to respond to all comments, we cannot absolutely guarantee that you'll get an exemption, since we are not in any way affiliated with either the Chinese Immigration Office (which issues exemptions on your arrival in China) or any transportation company.
In fact, if you're traveling by plane, ship or train, it will be your transportation company that will evaluate if you qualify for exemption (and thereby let you get off the transportation you took to China without a visa).
In this article, I limit myself to sharing my own experience (I did in fact get an exemption at Pudong Airport in Shanghai) and giving a general answer to the most frequently asked questions regarding 72 or 144 hour exemptions.
P.s. Click here if you need a hotel in China for a couple of nights.