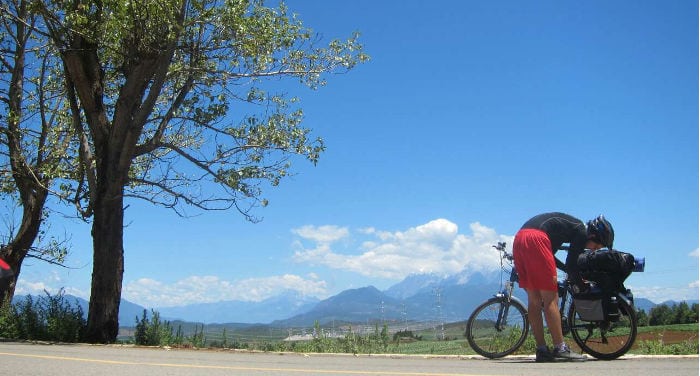 This article was written by Riccardo Volpato, who wanted to recount his bicycling adventure from Xi'an to Kunming.
Landing in China on an university exchange program, after a few months of studying in Beijing I discovered that the dates of my exams left me a month and a half of visa to explore this enormous country. I chose to do so by bicycle so as to be able to freely visit the large cities, untouched villages and virgin valleys.
Planning in Beijing and preparing in Tianjin
Fascinated by travel stories about the natural beauty of Yunnan (云南), I chose Kunming as my final destination (昆明), capital of the region. Realizing the impossibility of pedaling – at my rhythm as a slow observer – the 2700 kilometers that separate Beijing and my destination, I decided to begin my trip from Xi'an.
With the intention of testing my improvised cycling equipment, I decided to first pedal to nearby Tianjin, then ship the bike and take the train to Xi'an. [Read more…]