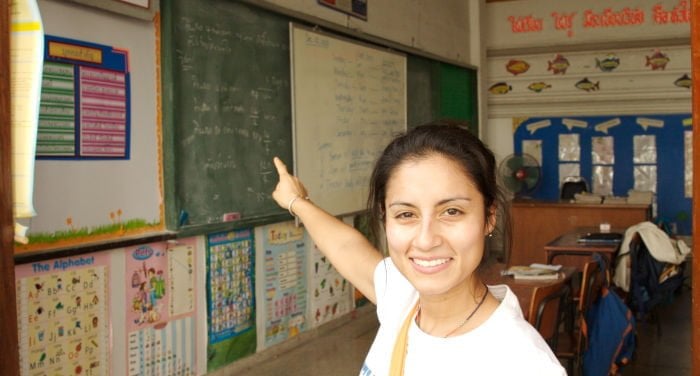 According to a report compiled by the Swiss agency Education First, Thailand places as one of the countries with the lowest level of English in Southeast Asia. Even on a worldwide level it's position isn't among the best: 64th on a list of 88 total countries analyzed.
Despite this, in the Land of Smiles it's not hard to get around without knowing the local language. Paradoxically you can even live in Thailand for decades without speaking or understanding a word of Thai.
If however you plan on settling in the country and integrating with the local people, learning Thai is an added value and not so secret ingredient for better integrating with the community.