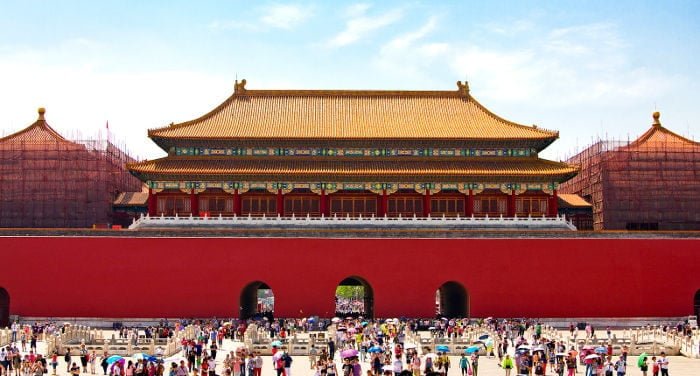 In both tradition and everyday life in China, each color has specific sensations and messages associated with it, as happens in every culture; at times there are rather "literal" and universal meanings, other times they're exclusive to the charming and "strange" (for us) Chinese culture.
Three colors are particularly interesting: red, which could be considered the Chinese national color, and the pairing of black and white, which makes one of the most well-known symbols in Chinese cultures, the Dao.
What meaning do these (and other colors) have for the Chinese? We'll try to understand it by means of the language – with proverbs and expressions as well as common and rarer more poetic uses.
Red: Luck, business, weddings
Red, almost always written with the character 红 (hóng), and even rarely with 赤 (chì) and 朱 (zhū), is a color that's particularly dear to the Chinese and is mainly tied to good things and holidays: for the rest of us, we too have our "red days" on the calendar… an expression born from the color that differentiates holidays from "normal" ones. [Read more…]