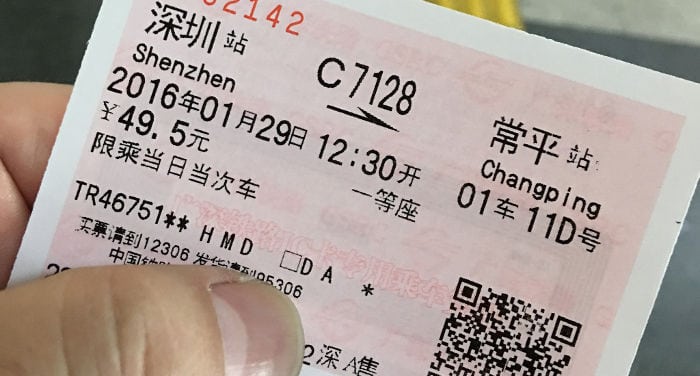 For four years I've regularly found myself in China for long or short periods, and like anyone in China for study or work, I try to tour the country as much as possible.
Many times the biggest problem when planning travel in China is booking a train ticket, and not just because of the high number of people traveling back home or for a relaxing weekend, but also because of the ticket booking system that's difficult for us foreigners (and I believe for the Chinese as well).
In the past I had to give up traveling (or pick secondary destinations), but I finally managed to discover a fantastic way that sometimes can get you a ticket that you've already passed on; this method is called Bupiao (补票).
Premise
Fewer people buy tickets at ticket counters or stores, both for the long lines, which as a foreigner you're forced to do since you're not able to use the automatic machine, as well as the growing number of platforms that offer ticket buying services. To learn which platform to use read our article about traveling China by train. [Read more…]