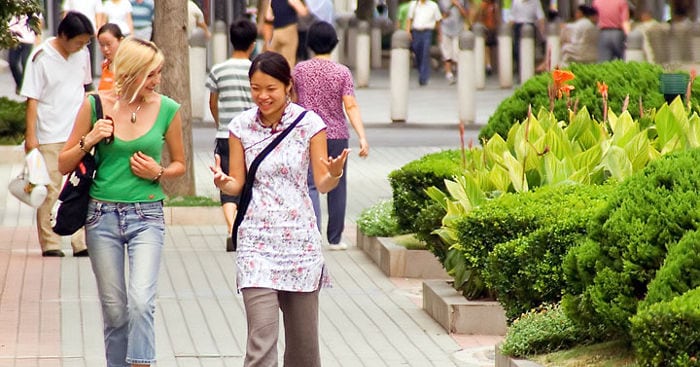 This article is dedicated to giving a general introduction to the reasons for using relocation services in China, what they consist of and how much they cost.
Click here to get up to 5 free quotes from trusted removal companies from our relocation partner.
What are relocation services and why may I need one?
Due to the bureaucracy, the language and the customs, China isn't exactly an easy destination to go and live. Making all the preparations to move and stay there can turn out to be a large investment of time and patience. Because of this, there are companies which specialize in helping and advising expats to make their move much more manageable.
As you will see below, relocation services can make your life much easier and will lessen the initial culture and language shock and despite this, don't require a large monetary investment.
In my opinion, these services are a good idea if you are moving as a family or the time in which you must prepare for your move and stay is relatively short. I also recommend it for people who are going to live abroad for the first time and don't know where to start.
If, on the other hand, you have time and a tight budget, organizing everything yourself can be an "interesting" experience. In this case, my best advice is to be very patient!
What do relocation agencies offer in China?
Relocation agencies in China normally offer various services depending on the type of service you choose:
Basic services
These packages normally include all of the services necessary for your move:
Assistance on finding an apartment
Help registering with the police and obtaining a residency permit
Help buying a SIM card, choosing a phone and getting internet
Advice on how to get an adequate health insurance policy
Help opening a bank account
Phone assistance for questions or emergencies
Other services such as: visits to the neighborhood, tours of the city or help getting a driver's licence
Family services
In addition to the basic services, family services also include:
Help finding a school for your children
Searching for extra-curricular activities
Help taking out a family health insurance policy
Professional services
There are many agencies which offer professional consulting for a few months. These services include:
Professional or business workshops
Networking events related to your speciality
Business and investment consulting
Help finding contacts and interviews with companies you are interested in
Advice regarding work contracts
How to find an honest relocation agency
Since China is a difficult destination that is nonetheless getting more and more attractive to professionals every day, the demand for this type of services has grown quite a bit. Because of this, in the past years, many companies that provide relocation services have been created, most of which are of doubtful quality or even fraudulent.
There is no sure way to know if an agency is professional or not. Personally, I would suggest the following:
Take a look at the agency's website. Is it well designed? Are there spelling or grammar mistakes? An agency which doesn't invest in making a good website is not likely serious.
Take a look on social networks. Do they publish events, work positions or activities? To give you good advice, the agency will have to have a good knowledge of the setting in which they work. In my opinion, their posts on social networks can tell you how much they know about what is happening in China.
Look for comments from past customers: What are people saying about the agency? While many positive comments are a good sign, look for the people that have had problems and whether the problems were due to poor management or other factors that are beyond the agency's control.
Common sense: For example, if the agency pressures into paying only via Western Union or a transfer to an account in a tax haven, don't even think about it and look for another agency.
How much do Chinese relocation services cost?
Given that in China, the wages for certain jobs are still not very high, basic relocation services are quite cheap in general.
The price varies greatly depending on your destination city, the agency and the type of services that they are offering you. To give you an idea, the prices range between 500 to 800 Euros (600-1,000 USD) for basic or family packages.
If in addition to this, you want to include professional consulting, the price will go up to around 1,000 to 1,500 Euros (1,200 to 1,800 USD) for two to three months or more than 1,500 Euros (1,800 USD) for four or more months.
Get up to 5 free quotes from trusted removal companies
Fill in the form below – it just takes one minute – and get up to 5 free quotes from our relocation partner, Experts in Moving, which since 2004 has helped more than 200,000 expats choose the best international removal company.
With their network of over 1,000 qualified international movers, they can also help you to find the right international moving company and save up to 40% on their international removal costs!
[Photo Credits (Creative Commons License): www.flickr.com/photos/shanghaistreets/]