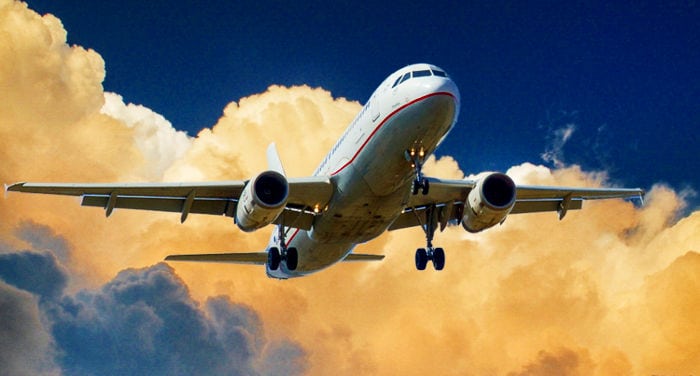 How can I find the best price on an domestic flight in China?
This first section of the article is dedicated to domestic flights (for example Beijing-Shanghai). Please note that what I recommend also goes for flights to and from Hong Kong, Macao and Taipei. If instead you're interested in an international flight (such as  Los Angeles-Beijing) go right to the next section!
For domestic flights, I recommend cTrip, a Chinese agency that offers excellent prices and has the advantage of having its website in English and accepts payment via certain credit (or debit) cards like MasterCard, VISA or Union Pay (Chinese network).
The only websites that we know of where it's possible to find domestic flights for a lower price than cTrip are Spring Airlines and Qunar.
Spring is a "budget" airline, which means that they offer limited flights and itineraries. Thus, you will have less flexibility. The problem with Qunar is that the site is only in Chinese.
How can I find the best price on a flight to China?
It's hard to suggest a company with the best prices to China since prices vary according to time period, airport, departure and arrival cities. Here are my suggestions to find the best possible price on a flight:
To find the best price by visiting airline web sites can take days. My advice is always to use various search engines such as Expedia, Vayama, Skyscanner or eDreams. At the moment we recommend Expedia because, besides never giving us any problems, it's consistently the agency that offers the best prices. You can use de widget below to check out your flight to China.
If you are able to, purchase your flights at least a few months before departure, since usually, the closer you get to departure date the higher the prices go. You should also avoid dates surrounding major vacation periods such as Christmas or Chinese New Year as prices will be inflated. Consider too that at times the price of flights can vary from one day to another (in the sense that if you want to fly on Monday it's more expensive than flying on Sunday).
Check out flights that land in Beijing, Shanghai and Hong Kong because prices can differ greatly. For example in 2011 I noticed that flights between Shanghai-Milan and Rome-Beijing were always cheaper than Milan-Beijing and  Rome-Shanghai. My theory is that both "Milan" and "Shanghai" are two cities that are business destinations and therefore the majority of the businessmen (and women) choose this route. This allows you to choose the best route and therefore lower the price. I won't dwell too much on seeking a logical explanation because there are too many factors to keep in mind. By not ruling any option out at first glance, you'll be sure to find the cheapest flight. At the same time, if you need to go to Beijing it doesn't make any sense landing in Hong Kong, especially considering you'll find yourself a 3-4 hour flight away.
Flights that make at least one stop (possibly in Dubai or Istanbul, depending on the airline you choose) are normally less expensive than direct flights.
General advice
Keep in mind that if you choose to fly with a Chinese airline such as Air China or China Eastern,  90% of the passengers will be Chinese nationals. I prefer to travel with Chinese tourists returning from Europe with horrendous boxes full of souvenirs under their arms rather than a bunch of stuffy German businessmen. So I often willingly choose Air China. But if traveling in the company of 1,000 Chinese – we're talking about enormous jets – makes you uncomfortable, I recommend you choose another airline that isn't Chinese.
Often when speaking with other international "commuters", I get the sense that in general, Turkish Airlines and Emirates may be a step above the other airlines, both in terms of price and service.
Click here to find the best prices
for flights to China on Expedia
[Photo Credits (Creative Commons CC0): Pixabay.com]