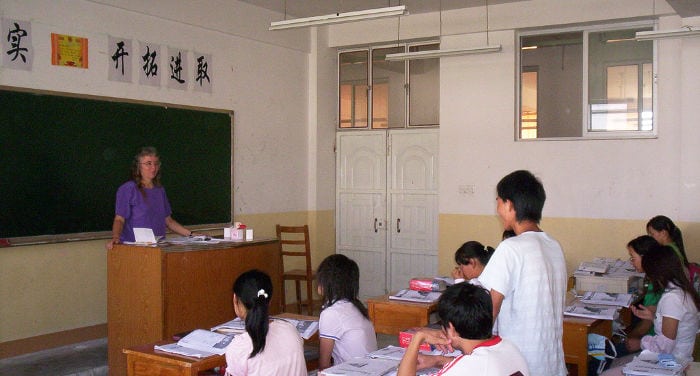 This article was written by Dimitrios Vlachos from Movinhand, a website that aims at connecting you with the best career opportunities from around the world.
No Language Will Be Hard To Learn after Chinese
We all know Chinese market offers many opportunities for job seekers. If the job seekers are native English speakers, much better! Teaching English in China is definitely a unique experience and it will come with many benefits, both for your personal and professional development.
One of the first stumbling blocks you will encounter is of course, learning Chinese! It is a struggle to live in a foreign country without speaking the language. It makes it hard to take care of yourself, to go shopping, to pay the bills or to rent an apartment…
You see my point, right? Not much choice is left but to learn Chinese. Yes, Chinese! I know, it is hard.
The first question any thoughtful person might ask when reading this is, "Hard for whom?" A reasonable question. After all, Chinese people seem to learn it just fine.
So what do I mean by "hard"? I mean hard for a native English speaker trying to learn Chinese as an adult, going through the whole process with the textbooks, the tapes, the conversation partners, etc. So not only for me but also for many other Westerners who have spent years of their lives bashing their heads against the Great Wall of Chinese. [Read more…]