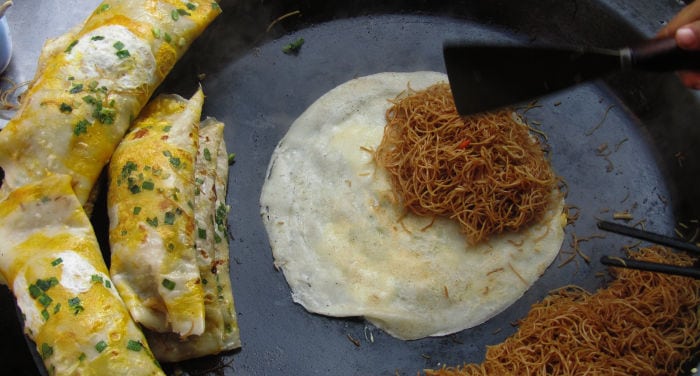 The first time you go to China you'll hear recommendations of what not to eat from friends and relatives. According to many people, you shouldn't even go near street food, but it's so delicious that it would be a real shame not to!
With a little prudence and a little good sense (a good rule would be to only eat cooked foods), you should survive street food without any problems.
Walking down Chinese streets you'll soon realize that finding food is really easy: everywhere in the city you'll find cheap little restaurants. But even more characteristic and unique are those that I would define as "mobile restaurants". You can say that there's no lack of ingenuity, and if you want to sell, why settle for a fixed location?
Anywhere in China you can admire little trucks, wagons, tricycles or bicycles equipped for the transport, and even the cooking of food. At the end of the evening these hardworking mobile vendors can then take all their equipment and comfortable return home.
The variety of street foods are numerous and depend on the region you're in. [Read more…]