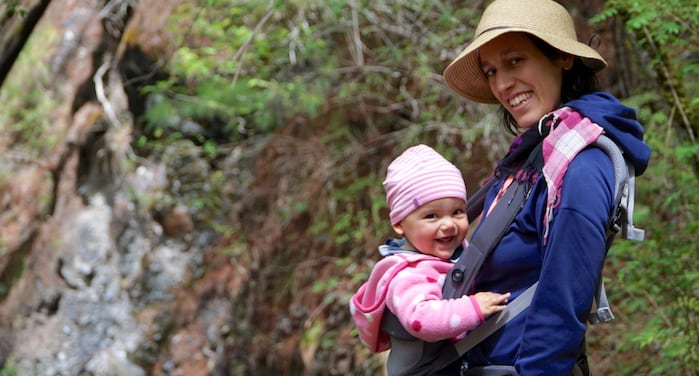 The use of a sling for traveling in China is highly recommended! (My family and I in Jiuzhaigou) – Photo by Matteo Bosi
This article is for couples who are planning a trip to China with their baby, and really wish to do so with the same levity that they had before: namely two hearts and a backpack.
I'll be speaking to you in particular about my recent experience: I traveled with my one-year-old since she was three months old all around the country, on completely different planes. There are feasible choices and others worth taking another look at. Changing diapers and preparing food need not necessarily be an obstacle for discovering the Middle Kingdom.
Carrying around a screaming baby need not be a reason to worry. And you don't necessarily have to go crazy thinking you'll have to do it on your own. Mamma China will take care of some things!
The basics