The morning after the wedding, Pierre sends to me a mysterious text message:
"Come to the dim sum. Second floor, noon."
But what's the dim sum, a post-wedding ceremony I was not aware of? Hmmm Confident that being in China we will get some food anyway, I arrive on time. And I discover with pleasure that the dim sum is a traditional meal composed by countless small dishes, especially shrimps and jiaozi.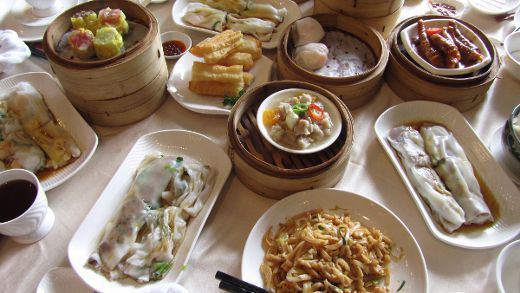 Dim sum.
After a feast lunch, I decide to visit Hong Kong as it's only one hour from here by train…
Feng is back to work, Michela is drinking her second Coca Cola and declares will not move before five and the others have other plans. So here I am, once more alone through Chinese streets.
I arrive at the train station but, surprise surprise , the first train is only in two hours. Further, it needs one hour fifty to reach Kowloon.
Grrrrrr, this is what happens when you trust people instead of get the information by yourself…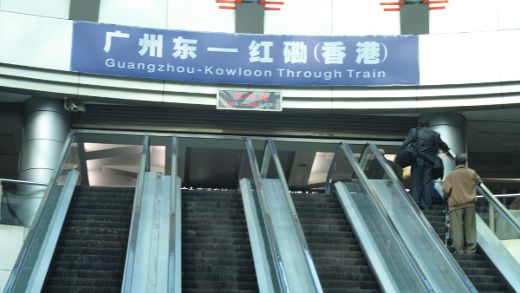 Guangzhou train station.
I call the 10086 to activate my phone number across the border but, as usual, I crash against the local bureaucracy. The operator tells me that my sim card was bought in Shanghai and then cannot be activated in Guangdong. "Why not? Are we still in China or what?", I think. But instead of screaming, I keep being polite so that she promises to connect me with an operator in Pudong.
Since after some minutes of wait she hung up on me, it was probably a trick to save face. Bastard! I try again but the result is the same and then I decide to give up.
I'm surprised because, before to get on the train, we must cross a "real" border. I thought that, since Hong Kong is a special administrative region of China, there was not anymore an "official" border with Mainland China. As usual, I was wrong.
About 7 p.m. we land at Hung Hom station and, after several peregrinations, I arrive to Hong Kong island. As soon as I pop up out Causeway Bay subway station, a double decker with an interesting face on the side almost knock me down… Instead of swear, I smile and think that the image stuck to the bus that goes "the wrong way down" (here people drive as in U.K.) summarizes the history of Hong Kong: a London full of Chinese people!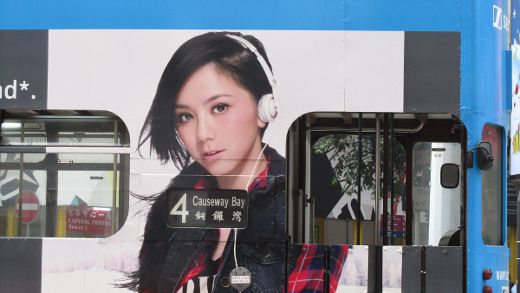 Double decker trying to knock me down.
Even if I don't have a map nor a working phone, I find the Hong Kong hostel quite fast. I thanks the God of backpackers, check-in and go to look for some proteins. With deep disappointment, I only find fast-foods and boutiques. After twenty minutes of exploration, a Korean restaurateur saves me by cooking a steak with broccoli for 80 Hong Kong dollars, which seems expensive if you are coming from China but, hey, this is London-China!
The following morning Elsa, who share the room with me, proposes to visit the giant Buddha on Lantau island with Devesh, a Canadian guy she met at the hostel. Even if I don't have a specific plan, to admire another Chinese Buddha is not exactly what I would like to do during my 24 hours in Hong Kong. However, I'm not able to resist to the charm of this Dutch lady and, with the excuse that anyway I will come back soon to Hong Kong, I decide to join the Buddha-tour…
So here we are, traveling through subway, ferries and bus to reach the feet of the Buddha, which is not as big as I thought. We stop to take the ritual pictures, but post them here seems too much cliché… I prefer to share the portrait of the most stylish guy we met during our trip to Lantau: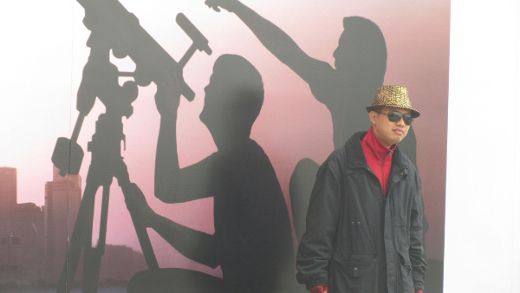 Stylish man.
The Buddha is not that good (not to me at least). However, as everybody that traveled enough knows, the best pearls are always found by chance, sometimes while you are visiting the umpteenth Gothic cathedral…
This trip is not different. As we arrive to Tai-O, the fishermen village on the western side of the island, I get excited as a child who never saw the ocean and lose myself on the fish market between mussels, sharks' skins and squids that wallow into a bowl.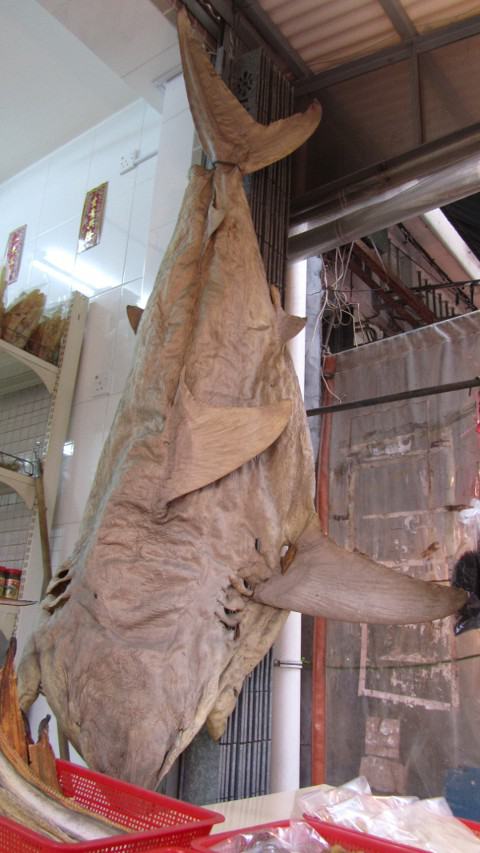 Tai-O's market: shark's skin.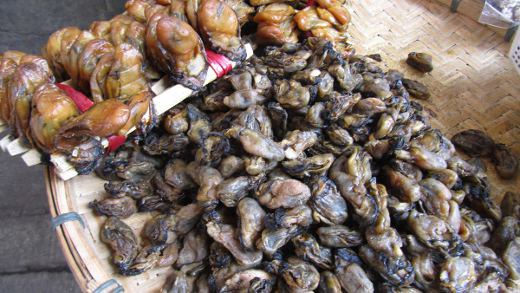 Tai-O's: mussels.
We finally get "cheated" by the local business men, whom we give 20 Hong Kong dollars each to circumnavigate the promontory and watch the dolphins, which must be invisible as we do not see any of them.
Dolphins… but where?
Again, the idea was not that bad as the last part of the cruise consists on visiting the pile dwellings of Tai-O river's delta.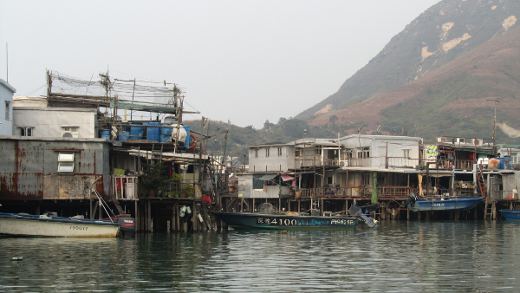 Tai-O's pile dwellings.
Back to Hong Kong island at night, watching at the skyline I can only think \"wow!
What I keep from this 24 hours in Hong Kong? The head full of Cantonese, a spluttering language almost as the locals talk with the mouth full of roast chestnut; the marvelous images and the scents of the Tai-O's fish market; Elsa e-mail, who has a wonderful smile; and the story of Anna, a retired German teacher who is traveling around the world to meet her daughter, which got married on Easter island.
Related Posts:
Subscribe via email, it's free ; )
Receive an update straight to your inbox every time I publish a new article. Your email address will never be shared
Enjoy this post? Please share a bit of love...